DTX ExCeL London
OCTOBER 12 - 13, 2022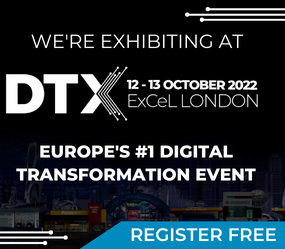 EUROPE'S #1 DIGITAL TRANSFORMATION EVENT
Since 2005 Digital Transformation EXPO (DTX) has been at the forefront of enterprise IT. Keeping you ahead of the game and showcasing the latest innovative tech solutions.
The event displays the latest 'must have' technology, insights and use cases from the world's top brands and leading experts.
What to expect:
Get right into the what, why and how of digital transformation
Meet with experts and peers
Connect your business with the essential knowledge you need to meet today's evolving demands
Visit baramundi at booth B50!
baramundi is looking forward to meeting you!