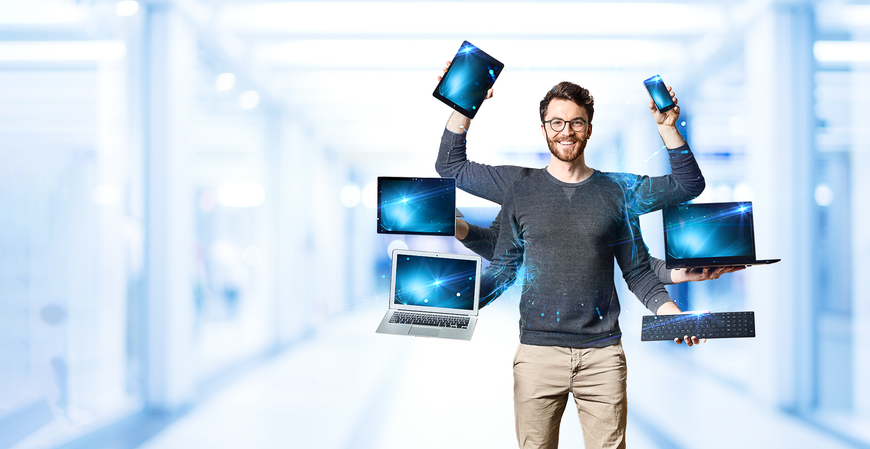 EcholoN
IT SERVICE MANAGEMENT
Manage IT Services with EcholoN
Good and professional IT service is extremely important in order to satisfy those users seeking help – regardless of whether it involves your internal IT or customers using the products and services you provide. IT service management helps you effectively manage your service processes and activities and address requests you receive in a personal and professional manner.
IT Service Management with EcholoN
As a comprehensive solution for support and customer care, EcholoN provides all required processes from ticketing, helpdesk backed by a knowledge database, and ITL-based service desk, to comprehensive service management. EcholoN customers can keep track of their IT processes and infrastructure, and are therefore able to view and control their costs transparently.
EcholoN is modular and highly integrated, and covers all the areas needed for ITIL-compliant IT service management.
EcholoN supports your business processes.
An optimum range of services requires all the relevant processes to be precisely planned and implemented. It is crucial for the required information to be available in the right place. With EcholoN, you can obtain transparency over open tasks and processes. You can support your service team in performing and coordinating your business processes in a practical and reliable way.
The modular architecture of EcholoN means that additional, custom business processes can be fully integrated and used alongside ITIL processes.
EcholoN solutions are developed by our partner
mIT solutions GmbH
Quickborner Strasse 79
25494 Borstel-Hohenraden
mIT solutions GmbH, developer of the comprehensive EcholoN service management suite, is an owner-managed company founded in 1994. With approx. 40 employees at its headquarters in Borstel-Hohenraden near Hamburg, mIT solution GmbH caters for over 250 small and medium-sized companies, as well as large corporations from industry, services and retailing. Taking center stage in the solution portfolio is the EcholoN service management suite, which was developed using state-of-the-art .NET technology. The service portfolio is complemented by a number of IT services ranging from consulting and development,installation and training, to the support and maintenance of IT infrastructures.