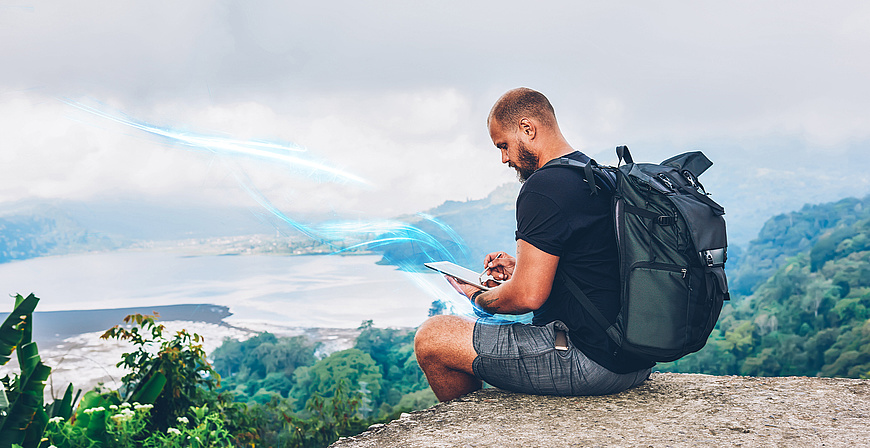 IT system status at a glance
always and everywhere
The best IT admins always worries about server and endpoint status and uptime whether in the office, at home, or on the go. Keeping an eye on your own network at all times and locations is no easy task. You need the right tool!
The solution: With the Argus Cockpit, you can quickly, easily and securely check all relevant status data no matter the time or place. Have peace of mind when endpoint Job execution is trouble-free or have the ability to take action and initiate problem identification and resolution quickly.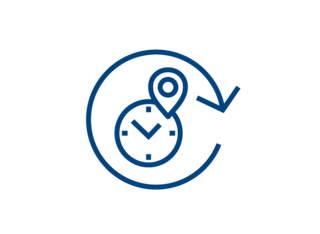 View system status in a web browser regardless of time or location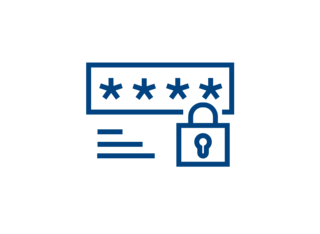 Secure and responsive access without a VPN connection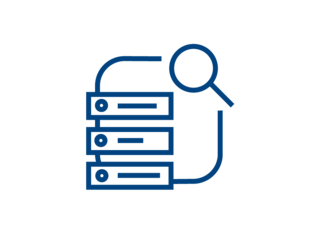 Monitor the status of your baramundi servers at a glance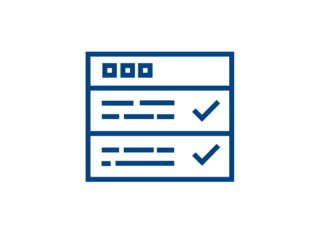 Get instant updates on Job status and quickly resolve problems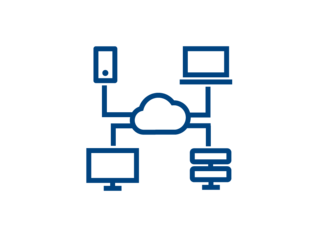 Fast, efficient and consistent IT admin UX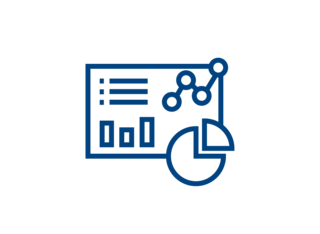 Assign staff monitoring responsibilities with Universal Dynamic Groups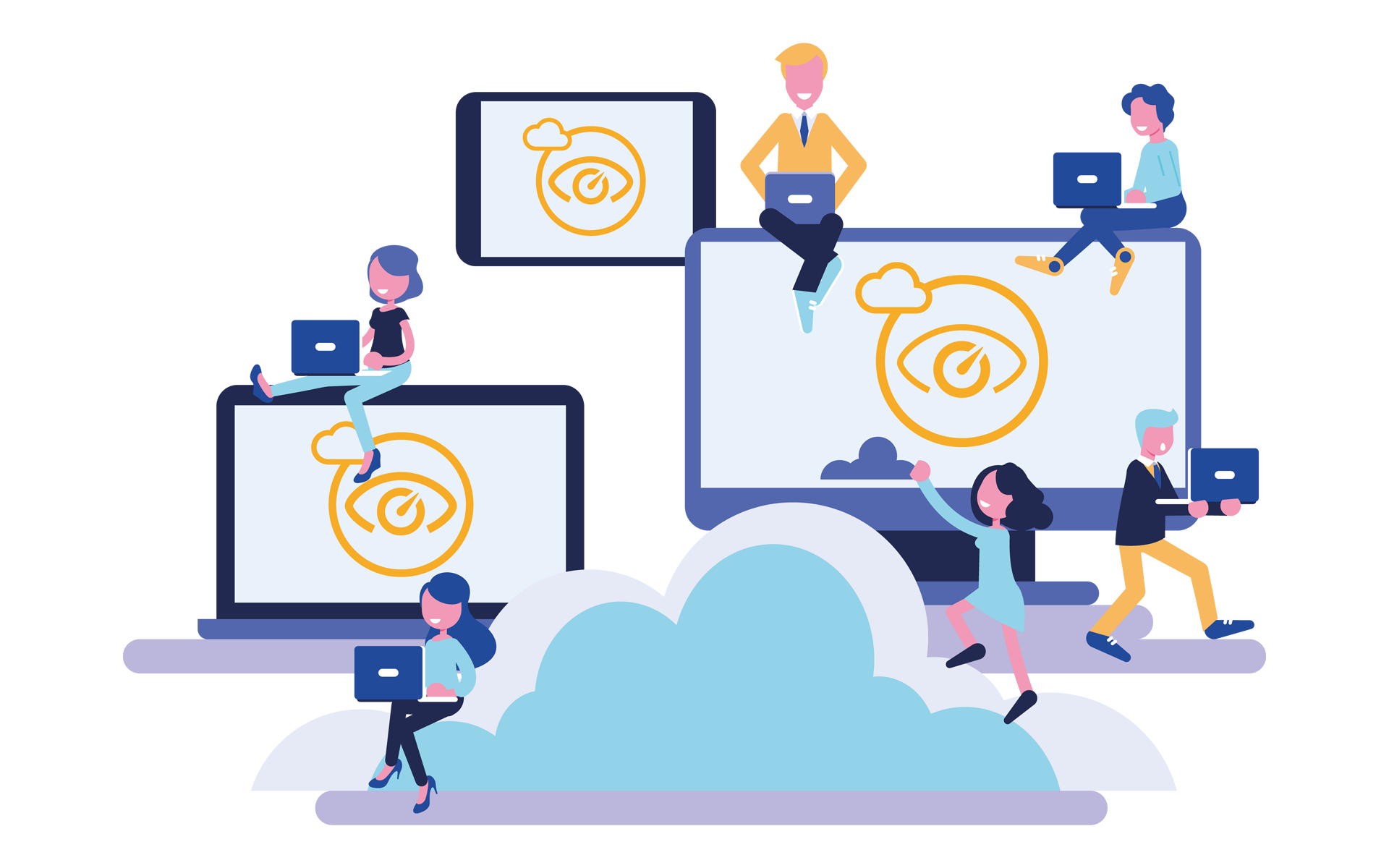 Important functions in the Argus Cockpit
E-Mail notification: Notifications let you known when defined parameters are exceeded or not met. This allows you to respond immediately to outages before disruptions occur.

Status view of bServer services and bMS Jobs: Always remain informed about all processes on your baramundi servers

Display of endpoint device information: View detailed endpoint information at a glance at all times

Specific thresholds values: Set your own thresholds for synchronized Universal Dynamic Groups

Individual evaluation of IT data: Detect anomalies on all endpoints with Argus Trends

Informative reporting: Automatically generate individual reports for your IT environments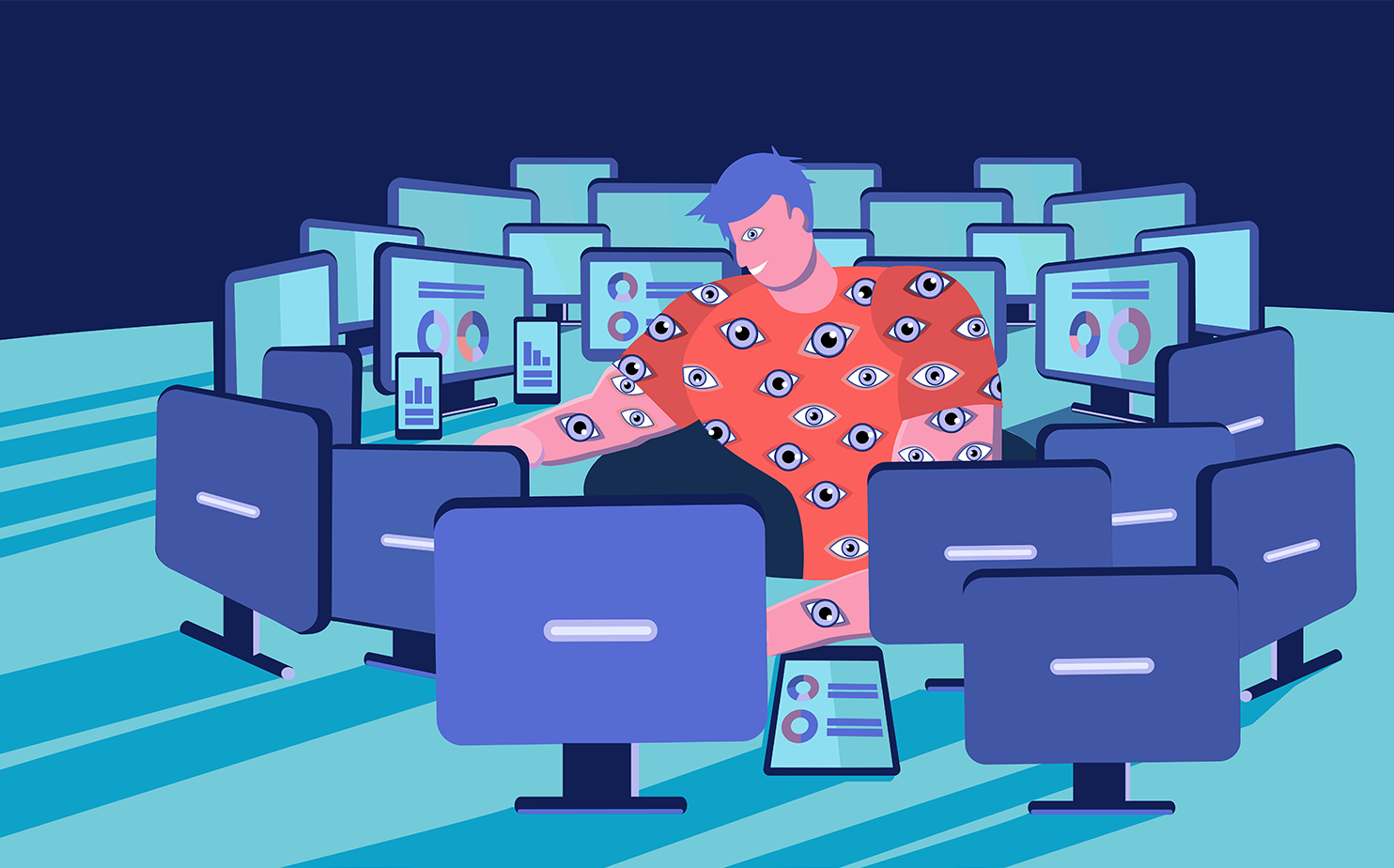 Administrators who need to keep an eye on the status of one or more different IT environments around the clock face a titanic task. It helps to draw on the strength and skill of the titan Argus – the tireless multi-eyed guardian from Greek mythology for whom the baramundi Argus cockpit is named.
Available on any device with a web browser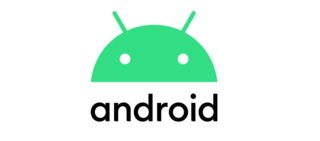 IT admins can use Argus Cockpit to monitor several baramundi Management Servers. That gives sysadmins responsible for multiple company offices the ability to monitor systems at each location in a single intuitive interface. Argus Cockpit also lets baramundi partners and managed service providers (MSPs) monitor multiple client networks from a consistent admin console. Companies and MSPs also can assign specific administrator or read-only rights to authorized IT staff and provide clients with their own self-service network dashboard.
Scalable and high-performance
Whether you are managing 100 or 10,000 terminals, the Argus Cockpit provides reliable and fast information.
Modern UI with responsive views
The clean and efficient user interface of Argus Cockpit makes it easy to access and view the information you need quickly. Thanks to its responsive design, the web-based application is perfectly usable on desktops, laptops, tablets or smartphones.

As a cloud-based application, the Argus Cockpit is always and securely available from anywhere whether you're inside or outside the corporate network without the need for a VPN tunnel.

Das Userinterface von Argus Cockpit zeichnet sich durch eine schlanke, aufgeräumte Gestaltung. Wichtige Informationen sind sofort kenntlich und schnell zu erreichen. Die webbasierte Anwendung ist dank responsive Design auf allen Formfaktoren – egal ob Tablett, PC oder Smartphone – perfekt nutzbar.
Data protection-compliant and secure data processing
The app ensures that neither personal nor company data is in the wrong hands. All data are end-to-end encrypted and secured by appropriate access permissions.

Continuous enhancements and updates
baramundi provides regular updates and continuously expands the Argus Cockpit with new features and improvements.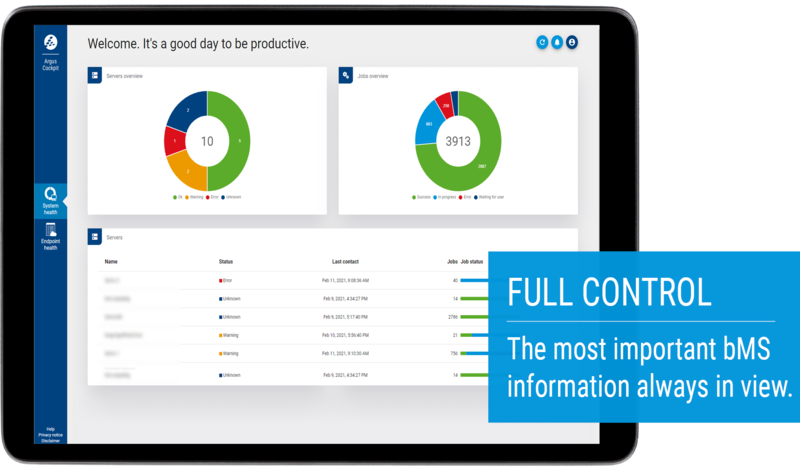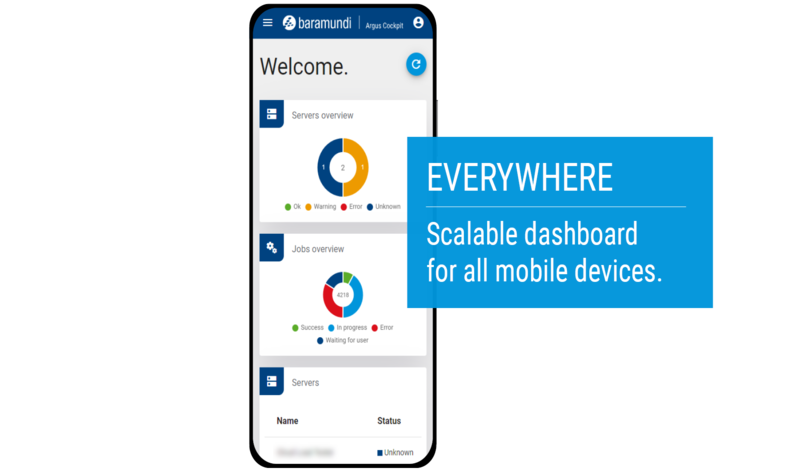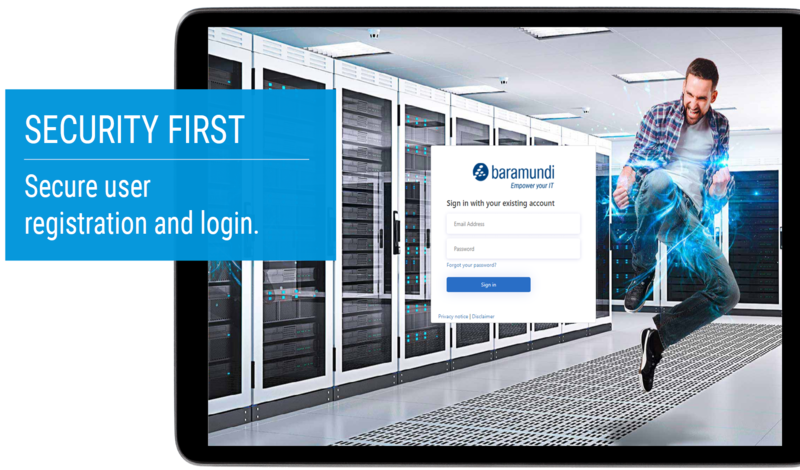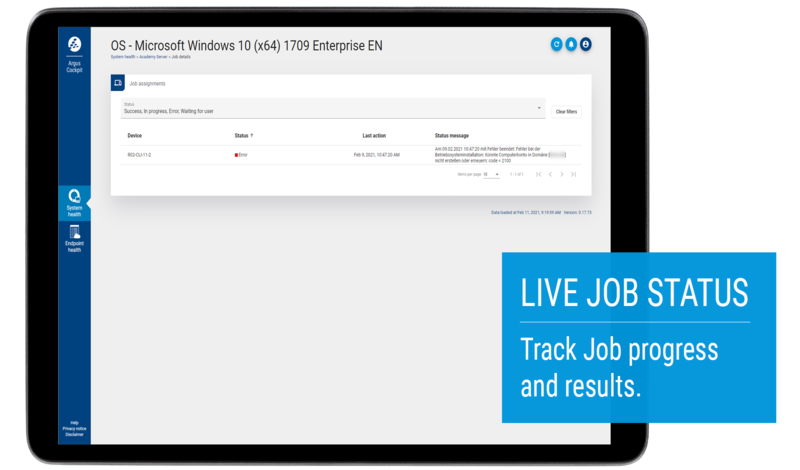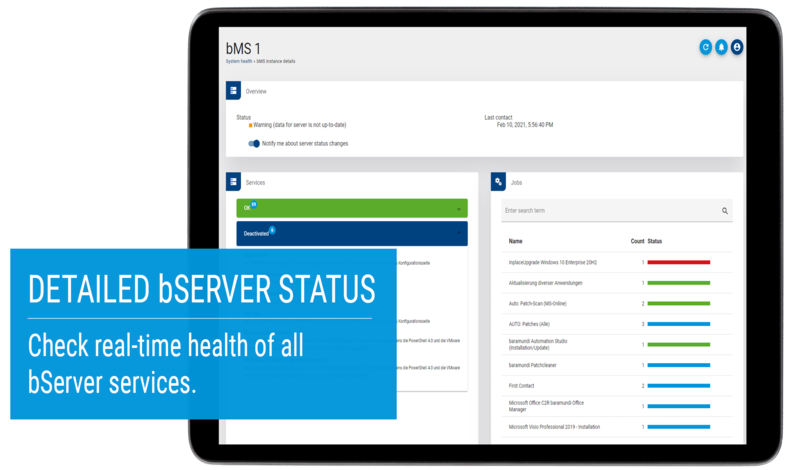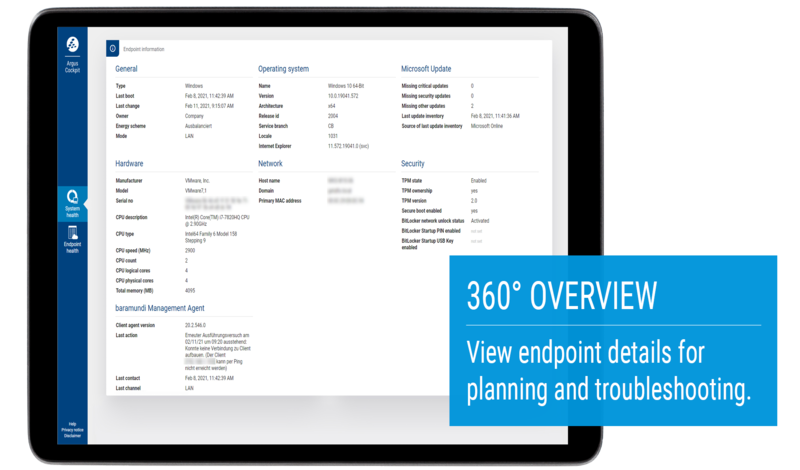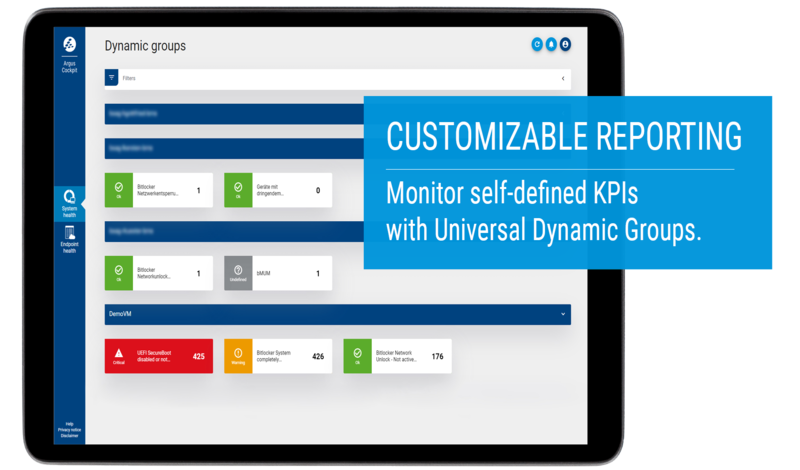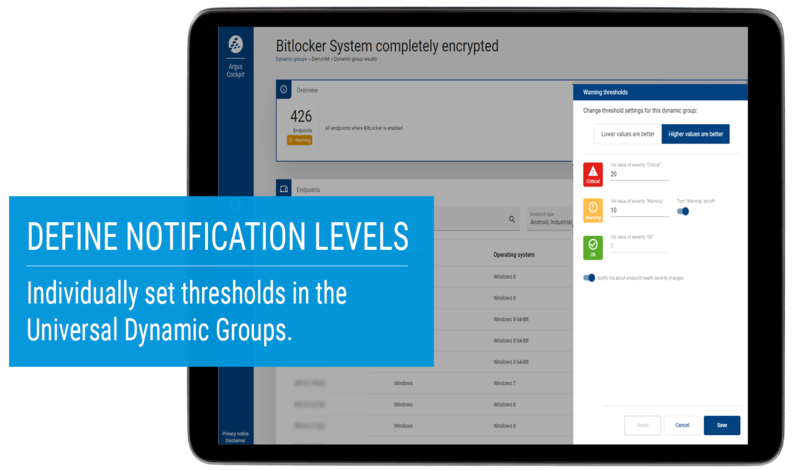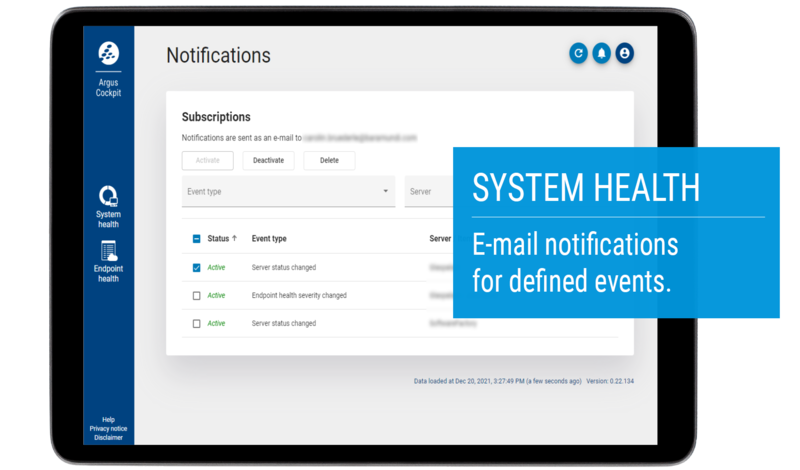 Argus Cockpit is ideal for us. In particular, the ability to use Universal Dynamics Groups (UDGs) to sort current and historical data really helps in reporting. Everyone can see at a glance that our managed end devices are up-to-date and protected.

Stephan Michaelis, System Engineer at Netplans
For customers: Request Argus Cockpit now
For prospects: Test now free of charge