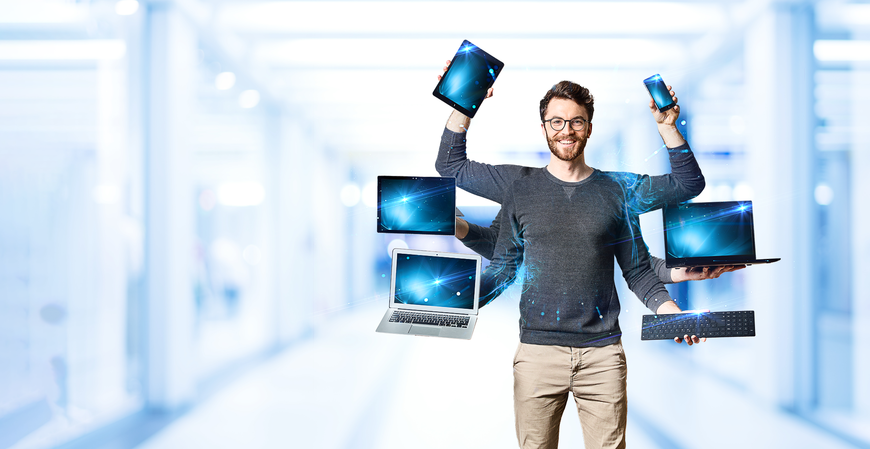 ConSol CM
IT SERVICE MANAGEMENT
ConSol CM/Helpdesk is the solution for efficient IT support for customers and employees, made in Germany. Incoming requests via e-mail, web form or customer portal are automatically recorded and, thanks to workflow logic, forwarded to the relevant agents in the 1st level, 2nd level or other specialist teams. Sample solutions, among other things, are available for finding solutions quickly.
The integrated change management enables the creation and tracking of simple and complex changes. Problem management is used for the targeted elimination of major faults.
And best of all: All processes and data structures can be adapted to your needs.
Thanks to the interface to the baramundi Management Suite, asset data can be synchronized in ConSol CM and linked to ticket and contact data. Jobs, e.g. for software installation, can also be started directly from a ticket.

A look into the product
CM Helpdesk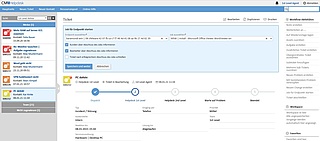 Direct access to endpoints and jobs of the baramundi Management Suite from the ticket.
ConSol CM was developed by our partner
ConSol Consulting & Solutions Software GmbH
St.-Cajetan-Straße 43
D-81669 München
About ConSol Consulting & Solutions Software GmbH
ConSol CM/Helpdesk is based on the enterprise process management platform ConSol CM and enables the expansion of almost any new processes, e.g. in customer service, complaint and reclamation management, sales management or internal processes. Processes of all kinds can be easily designed and mapped using ConSol CM's integrated workflow engine - and thus tailored precisely to the company's circumstances and needs. The solution is also flexible enough to accommodate future process changes.
Since the ConSol CM workflow engine is based on Java technology, it is easy to integrate.