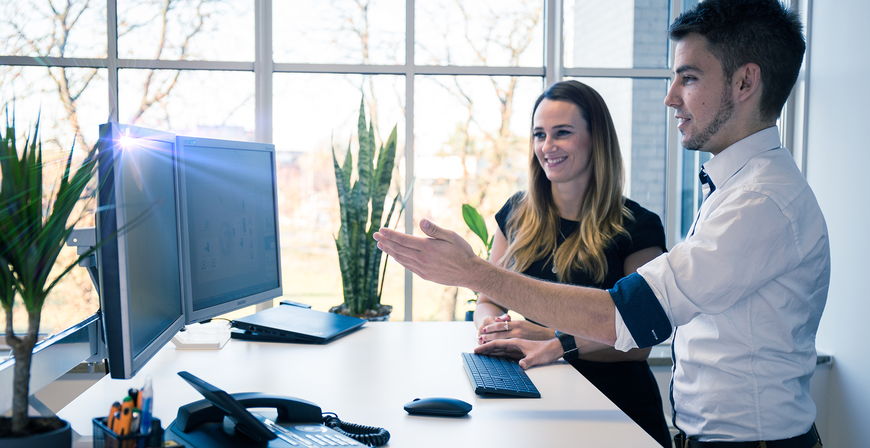 Customized IT Workshops
REMOTE, ON-SITE OR ON-DEMAND SESSIONS
Practical, Efficient and Tailored to Your Specific Needs
Customized IT Workshops
As a baramundi customer you have access to our wide range of training sessions to meet your specific needs and priorities. We offer both topic-specific and customized workshops so your team can quickly take advantage of the full power of the baramundi Management Suite. Our installation and setup consultants also can help you maximize the benefits of new modules and features.
Choose from our practical workshops topics below, or, we can create customized workshops that match your, needs, preferences and schedule.
INDIVIDUAL
We provide both remote and on-site workshops so your IT staff can learn and apply workshop material in familiar surroundings and on the systems they use every day.
EFFICIENT
Our expert consultants give you the practical tips and techniques that you can use to maximize benefits for IT staff, users and company management.
RAPID RESULTS
Just as baramundi Management Suite starts delivering benefits on Day One, our workshops are designed to make the most of your time and help you build in-house expertise.
Our Workshops
MAKE USE OF OUR INDIVIDUAL AND PRACTICAL INSTRUCTION PRECISELY ADAPTED TO YOUR NEEDS.