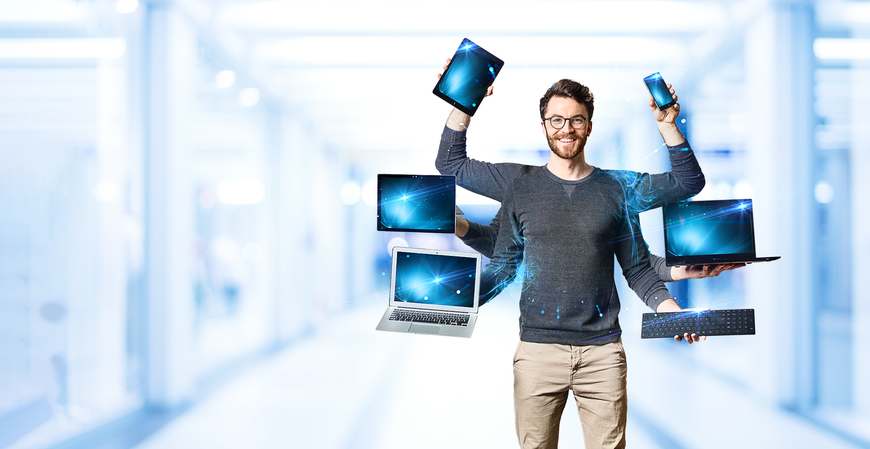 Set and enforce standards
CONTINUOUS AND SECURE
Among the most demanding responsibilities of an IT admin are information security, infrastructure availability, and reliable retention and protection of corporate data. Best practices require transparency and consistency.
Without policies and standards for system configurations on the various devices typically used on company networks, security vulnerabilities become more likely, harder to detect and difficult to fix. That makes setting and enforcing consistent rules and essential for achieving IT compliance. baramundi Management Suite provides the right combination of UEM tools to help ensure transparent and continuous compliance.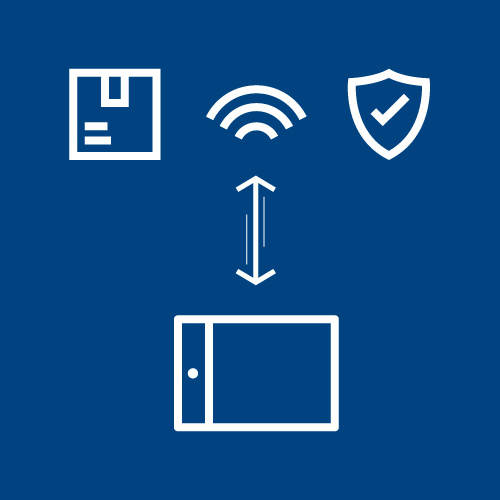 Overview and practical reporting
All managed devices are visible and verifiable.
All software and associated licenses are documented and up to date.
Automatically generated reports keep you informed about key metrics.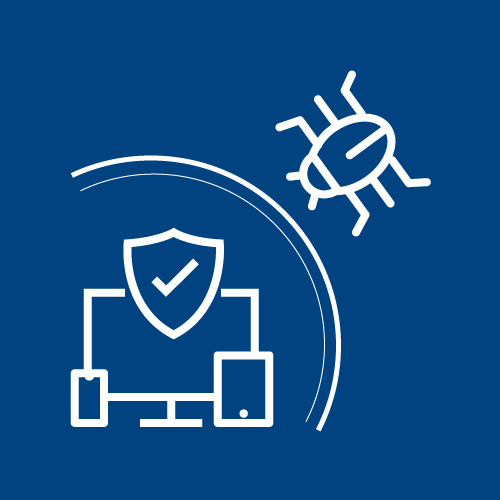 Detect vulnerabilities, keep software up to date
Automatically detect known software vulnerabilities.
Document current and historical Windows Update status.
Easily keep third-party software up-to-date with pre-packaged updates.
Non-compliant systems are automatically reported.
Continuously update antivirus definitions on all devices and immediately report any deviations or detected malware.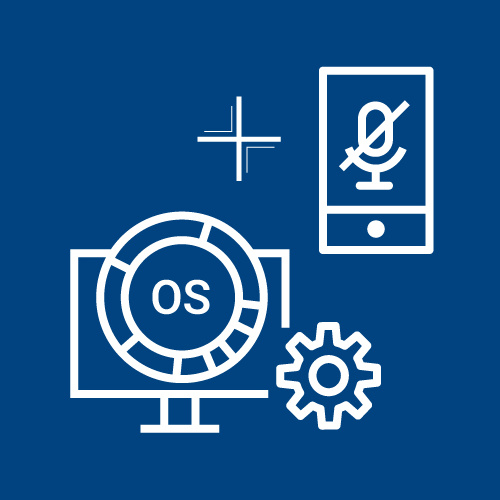 Keep a leash on mobile devices
Maintain mobile device configurations and security settings consistent with PCs and notebooks.
Reliable native data separation prevents users' personal apps from accessing corporate data by and keeps private apps and data inaccessible to IT in compliance with GDPR regulations.
Control and restrict data collection by apps and services including voice assistants or location tracking.
Automatic alerts of any jailbreak/root attempts.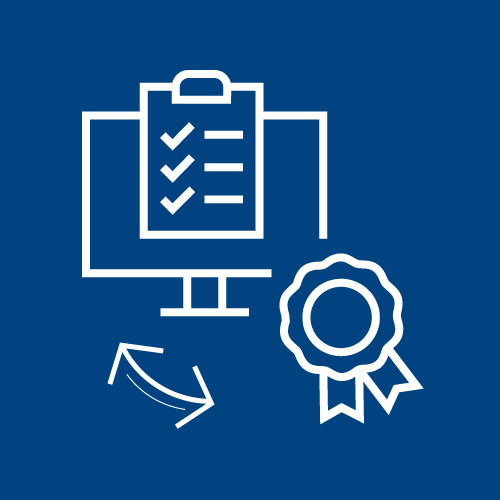 Centralized control of software license compliance and costs
Easily manage software costs with reliable tracking of over- or under-licensing.
Fully transparent documentation of compliance status.
Automated real-time software inventory enables clear, on-demand reporting.
Advantages with IT Compliance Management by baramundi
Save time with automated data collection from all network endpoints
Set and enforce configuration standards on all devices
Automated scanning ensures that security and compliance requirements are met at all times
Reliable, GDPR-compliant protection of company data and user privacy
The ideal module package for your IT Compliance management
Which modules fit your company?
We will be happy to advise you on the ideal module combination for your company.
Exactly what you need –
no more and no less!