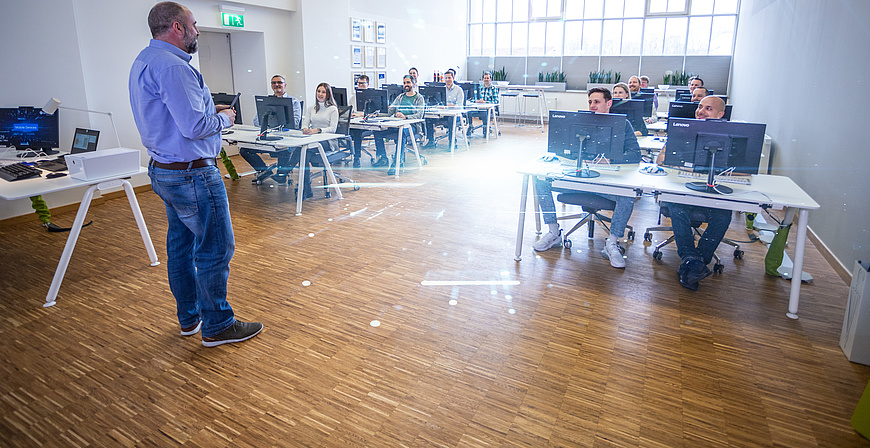 IT Trainings
Fit for IT with our baramundi Training!
baramundi IT-Trainings
WE TAKE YOU TO THE NEXT LEVEL - WITH BARAMUNDI IT TRAINING COURSES
Benefit from our training courses on all aspects of our software.
We will provide you with know-how on the latest product features and standards, deep insights into the topic of Unified Endpoint Management and promote your expertise in all desired areas.