baramundi Connect Interfaces
Simple Integration Thanks to the baramundi Interfaces
Expand your IT capabilities with powerful components from the baramundi Management Suite. Thanks to its many open interfaces, different systems and solutions can easily connect to Endpoint Management. Automate desired sequences individually and adapt them to fit your company's needs. Use our REST-based web service to allocate and control jobs.
Our baramundi Inventory module helps you to do just this. The module gathers any data you need from the network. This data is then made available to the relevant applications through the interfaces. Use Microsoft Office functions with the baramundi interfaces to access the data you need.
Use our REST-based web service as an interface. As a standardized solution, it can be easily integrated into all common programming languages and into Microsoft Office using modern security standards. You can also automate any desired baramundi Management Suite actions using the Powershell and Commandline Interface (CLI).
If you wish to find out what additional functions and connections baramundi interfaces can offer you, then visit our user forum!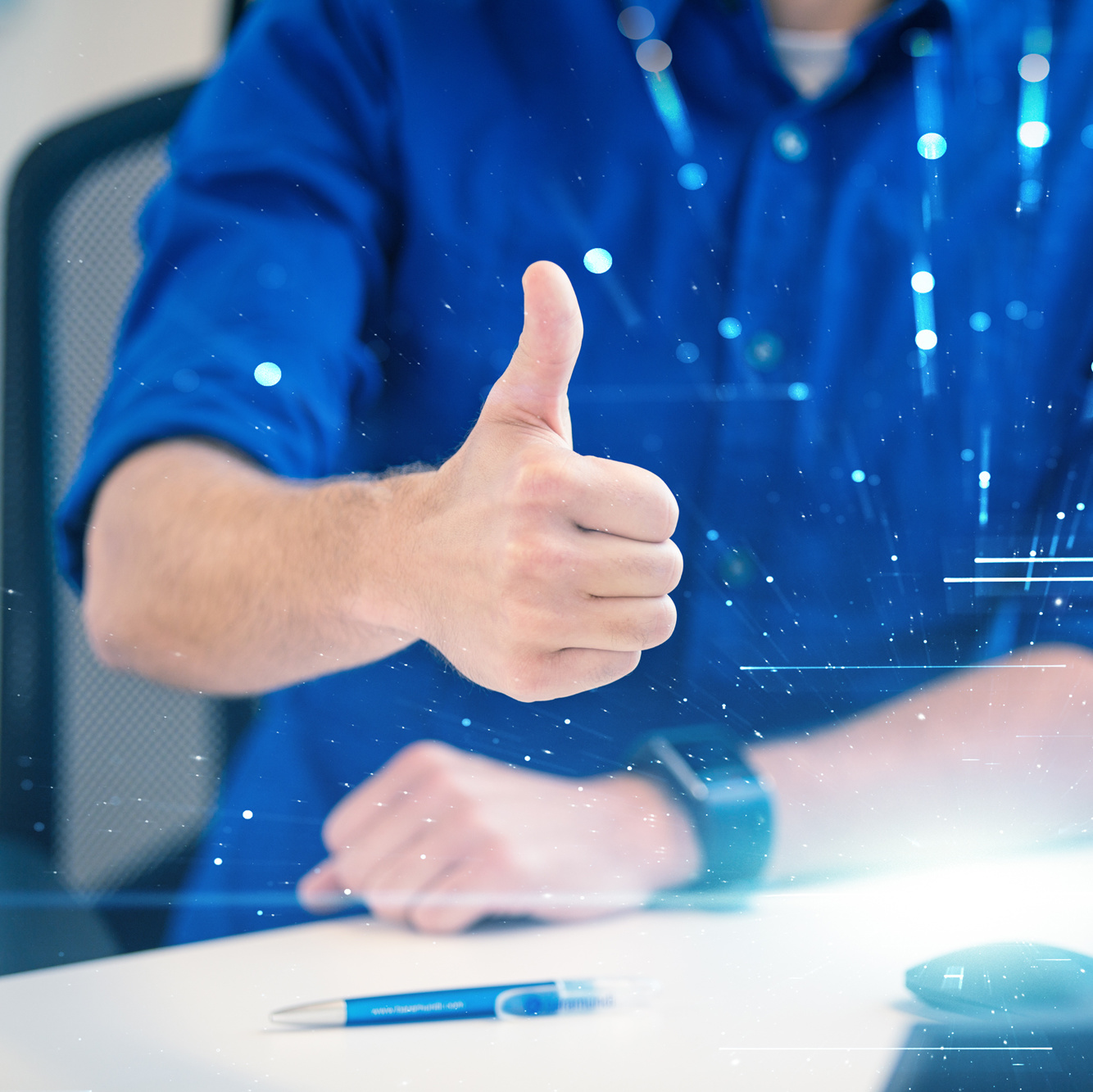 Advantages of Our Interfaces
Standard-compliant XML and JSON web services
Automation across all common languages
Constantly growing number of existing connections
Management Suite connects
with bConnect and Excel Export
With "bConnect", the baramundi Management Suite gives you a modern HTTPS-based REST interface that supports JSON and XML data formats. You benefit from authentication of the endpoint through access data, a secure connection via Secure Socket Layer (SSL), as well as from the associated server-based authentication.
You can process baramundi Management Center list views with adjustable columns in Excel. By using suitable Excel scripts, you can easily transfer the desired information to the baramundi Management Suite.
Strong Networks
with baramundi 3rd-Party Connections
We know from experience that you, as the administrator, need precisely tailored solutions more than anything else. You need solutions that are perfectly customized to your company and your IT network. Software must be able to fit into existing environments and must also be easy to expand when necessary. The baramundi Management Suite also makes it easier for you in this area. Our powerful software facilitates smooth cooperation with numerous different products from various vendors through open interfaces. The baramundi Management Suite, with its numerous 3rd-Party Connections, is your ideal complete solution – it unites things that belong together.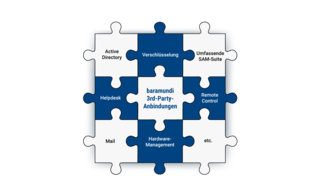 ITSM and Helpdesk Solutions
Use baramundi Management Suite to identify hardware requirements faster and to relieve workload through the helpdesk, as well as to provide faster solutions to complicated support requests. Various existing connections will help you with this.
Find out more
Discover how to ensure you are handling software licensing and installation in a due and legal way while also saving procurement costs. Our powerful unified endpoint management solution will support you with this and also help you to successfully connect to license manager solutions.
Find out more
You know that you can manage endpoints in a secure and controlled way right down to the BIOS/UEFI level with embedded hardware management. This is why we have already integrated related features from strong technology partners such as Fujitsu for you in our software.
Find out more
PRTG Network Monitor and baramundi
Extend your automated endpoint management with comprehensive monitoring of your IT infrastructure, including servers and other critical components. By connecting modern monitoring to Unified Endpoint Management, you are always informed and able to act.
Find out more
Convinced?
Try now free of charge!