Have you recently taken a look under the bonnet of your IT?
Free vulnerability scan with the baramundi Endpoint MOT
On the whole, driving a car is a pretty safe affair: You get in, you drive, you arrive. One major contributing factor to this safety is the annual MOT, ensuring that your wagon is still roadworthy and neither a hazard to you nor other people on the road.
Wouldn't it be great if you could rely on the security of your IT Infrastructure just as much as you can rely on the safety of cars on the road?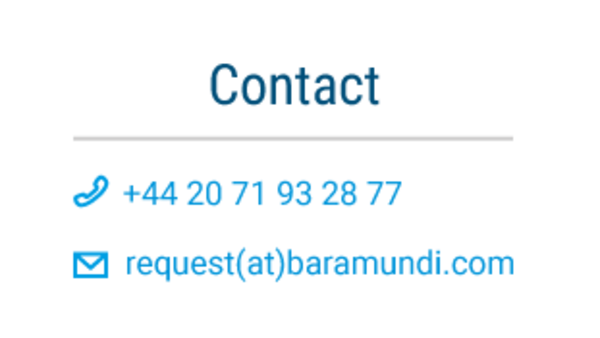 The baramundi Endpoint MOT has your back – with a free of charge systems check. The automated analysis reveals existing vulnerabilities on your systems and provides you with a detailed report about severity and available remediations.
How to get the baramundi Endpoint MOT
All you have to do is fill out our form online and we'll get in contact with you promptly!
IT'S FREE - WHY WOULDN'T YOU?
Get your Endpoint MOT for free
Within a day you'll receive the results and recommendations on how to strengthen the security of your network.
FAQs baramundi Endpoint MOT
How much work do I have to do to prepare for the Endpoint MOT?
The installation of the Agent only takes 30 seconds per machine, so you'll only need to set aside 10 minutes for the whole process. If you're interested, a baramundi expert will be available to discuss the results with you afterwards.
What exactly do I have to do for the check?
Simply install the baramundi Agent on the target devices. A batch file for the installation will be provided which needs to be used within three days.
What information will you have access to on our endpoints?
We're only able to see hardware and software information of your systems, see picture below. No personal information or data will be collected.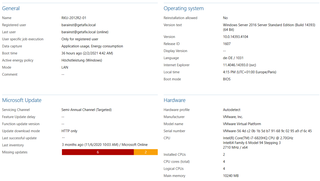 What happens to our data after the check is finished?
We will delete all of your data from our system after you received the report.
Is it an encrypted connection between our endpoints and the baramundi server?
The connection between the clients we are scanning is completely secured by an SSL certificate.
Where is the data stored?
In a Microsoft Azure Cloud.
Is baramundi willing to sign an NDA?
Yes, no problem, and if you don't have one available, we can provide one for you.
Request your free MOT now!
You want to know more about the bMS?
Information, downloads & more