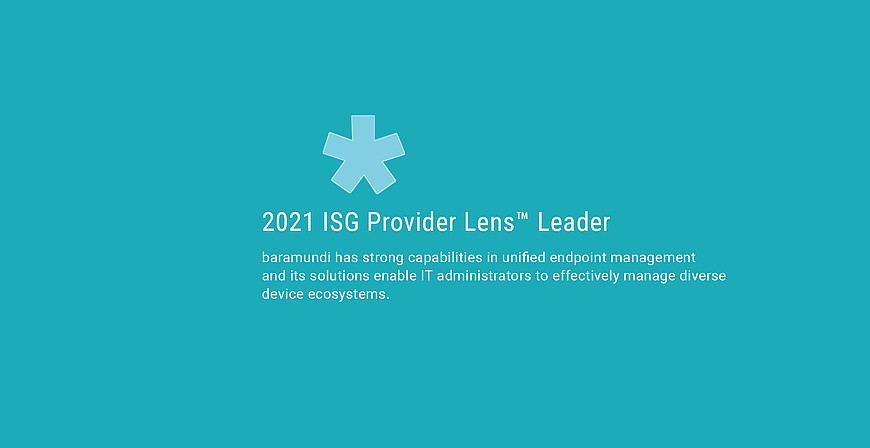 Future of Work – Services and Solutions Quadrant Report Global 2021 Unified Endpoint Management
RECOGNIZES BARAMUNDI AS A LEADER
ISG Provider Lens™ is a leading provider of research studies, reports and consulting services that focus on the strengths and weaknesses of technology and service providers. They also provide comparisons of how companies are positioned in the marketplace.
ISG attests that "baramundi has strong capabilities in unified endpoint management and its solutions enable IT administrators to effectively manage multiple device ecosystems."
Learn more in the study, available here, free of charge.