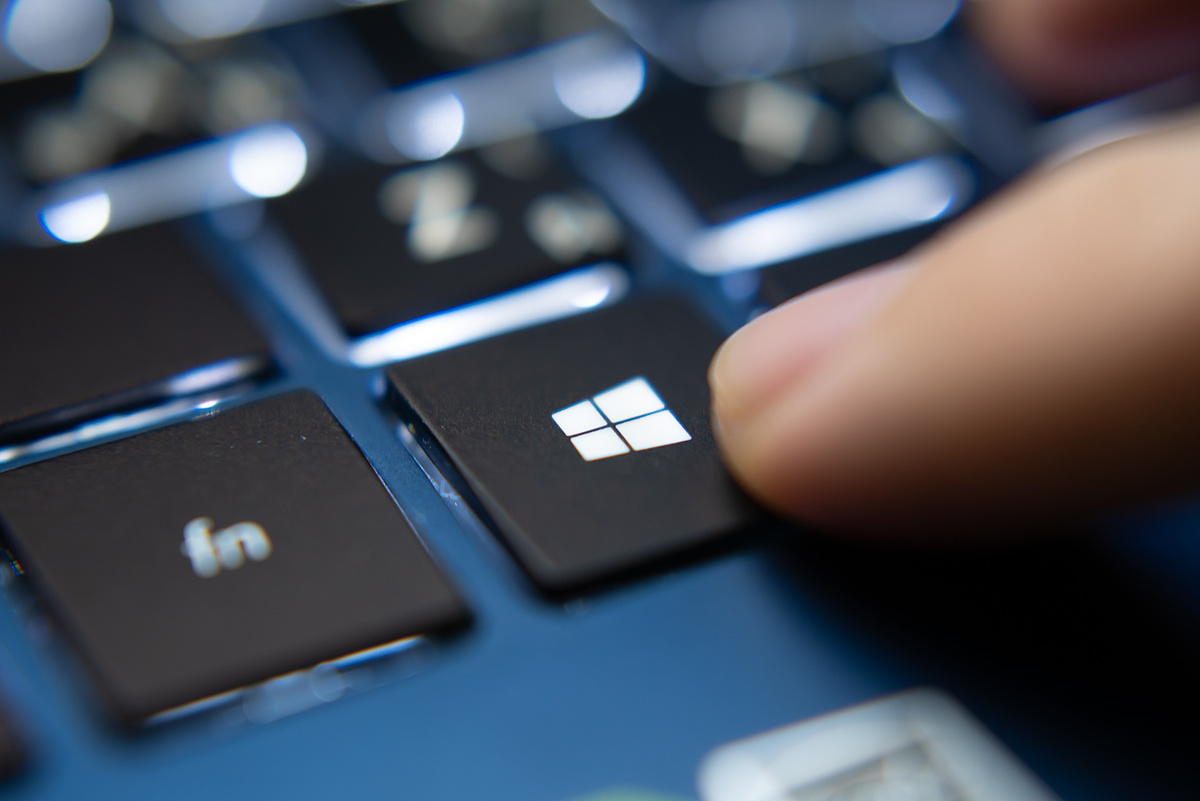 Mobile Device Management
|
Production & Industry 4.0
Windows CE is dead. Now what?
31. May 2021,
Frank Heider
Remember the Windows Mobile-based handhelds and Pocket PCs of the early 2000s? They could only be operated well via pen input, but their simple gray-on-gray interface offered great organizational capabilities. They also were the forerunners of the smartphones we know today.
Current operating systems like Android and iOS show us how things can be better.
While Windows Mobile and its successor Windows Phone are no longer in general use, the customizable Windows CE and its successor Windows Embedded Compact have long been established as the standard for mobile data collection on many industry and logistics devices.

However, regular support for the last versions of Windows CE ended in mid-2018. In Q4 2023, Windows Embedded Compact will also be history. Extended support will also expire.
What's next, Windows, iOS or Android Enterprise?
Devices for mobile data capture such as smartphones, tablets, barcode scanners, RFID scanners or terminals can be found in a wide variety of operational environments. So you should have an answer to this question after the end of extended support at the latest. However, it is not possible to give a blanket answer. The "right" operating system will depend the requirements of the environment in which it will be deployed. To ensure that the introduction of a new operating system interferes as little as possible with operational processes, you'll need to clarify the following points in advance.
Does existing software work with the new platform?
Does it meet stability and reliability needs?
Does the system satisfy safety requirements?
Is the device used in a safety- or mission-critical environment?
What about the long-term availability of updates and support?
How flexible is system configurability and customizability?
What are the costs for procurement, licensing, maintenance and administration?
What about the usability of the operating system?
How much support will be needed?

Windows 10 IoT (Internet of Things)
With the introduction of Windows 10, Microsoft also introduced Windows 10 IoT. In order to emphasize the future-oriented positioning of Windows 10 (one system for all areas of use), the word "Embedded" was removed from the name without further ado. Windows 10 IoT includes the following versions:
Windows 10 IoT Enterprise
The range of functions includes everything from the enterprise desktop version, plus a few industrial features intended to add protection against failures. Stability, security and reliability are the priorities, which is why all security features, such as secure boot, Bitlocker, etc. are also supported.
There is no Start menu and no desktop in this license-free compact version for small devices. Only a Universal Windows Platform (UWP) app is supported.
Windows 10 IoT Mobile Enterprise
Originally developed from Windows 10 Mobile, this version is intended for use in handheld devices, intelligent barcode scanners or similar applications. Windows 10 IoT Mobile Enterprise is still used sporadically on various devices, but it was never able to compete with the low-cost Android Enterprise. Microsoft does not list this version among the available versions anymore. Support for Microsoft's own smartphones has also been discontinued.

The modern management interface integrated into Windows 10 allows the system to be configured and individualized as desired. The new way of managing Windows 10 is improved from version to version and extended by new possibilities.
Large parts of the classic group policy management can also be mapped with this interface, even though this is still possible in the Enterprise variant. A major advantage is the seamless and easy integration of the systems into existing Windows management infrastructures.

Apple's operating system was a pioneer in the field of modern management. The integrated management interface enables comprehensive configurability of the system and allows it to be adapted to all company-relevant criteria. Just like Microsoft, Apple continues to develop the interface with each new version.
Apple devices are especially popular in the field, have a reputation for security and reliability, can be easily integrated into infrastructures, and can be easily managed in compliance with GDPR/EU-DSGVO. Features such as the reliable separation of corporate and personal data are also available. The App Store takes care of the supply of enterprise apps. These can often be customized via configuration schemes through the use of a management system such as the baramundi Management Suite.
Apple's iOS can only be used on Apple devices and is therefore ruled out for many mobile data collection applications. Likewise, the higher price of the devices could play a decisive role.
Google Android Enterprise
Android is now the established standard for many well-known manufacturers of mobile industrial tablets or handhelds. Regardless of whether it is for shipping processing or the recording of inventories, individually adapted devices based on Android Enterprise can be found for all areas of digital warehouse management.
The international manufacturer Zebra also relies on Android Enterprise. The handhelds, scanners and mobile computers from the Zebra portfolio are classified by Google as "Android Enterprise recommended". With this quality seal, Google ensures that, among other things, security updates are provided for 5 years, as well as at least one OS upgrade for the respective model.
With Android Enterprise, Google has succeeded in creating a flexible and highly configurable alternative for mobile devices. With its various management modes, the solution offers a high degree of customization. Thanks to the data separation of business and private data, nothing stands in the way of an GDPR/EU-DSGVO-compliant setup here either. The ability to configure a purpose-built device also makes it possible to restrict apps and uses to the most necessary functions.
Like the other two systems, Android Enterprise also has an integrated management interface that is developed further with each version of the operating system.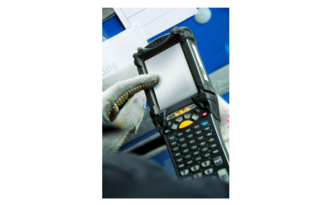 Besides numerous configuration options of the platform itself, there is the possibility to individually configure available enterprise apps, just like in Apple's case, provided that a corresponding configuration scheme is available. However, the supply of enterprise apps is significantly lower than in Apple's ecosystem. In addition, no enterprise licenses can be obtained via the Google Play Store.
In addition to the native interface and the associated options, Google offers OEM manufacturers the possibility to intervene more extensively in the operating system via OEMConfig. The OEM manufacturer only has to provide a corresponding OEMConfig app, which enables additional configuration options via schema. The customer thus has the advantage that he can adapt his system precisely to his needs even after delivery. On the other hand, this flexibility saves the manufacturer the effort of defining a preconfigured system that, in the worst case, does not meet the customer's requirements. Both Zebra and Samsung offer very powerful OEMConfig apps here that allow the system to be highly customized.
Many manufacturers of mobile devices for data collection have already chosen Android Enterprise as the leading system for their devices. This may not make the decision easier for many, but it clearly limits the selection of alternatives. Devices with mobile Windows operating systems can still be found in isolated cases, but these will disappear from the market without further support from Microsoft. Apple devices are probably out of the running in some cases due to their limited field of use.