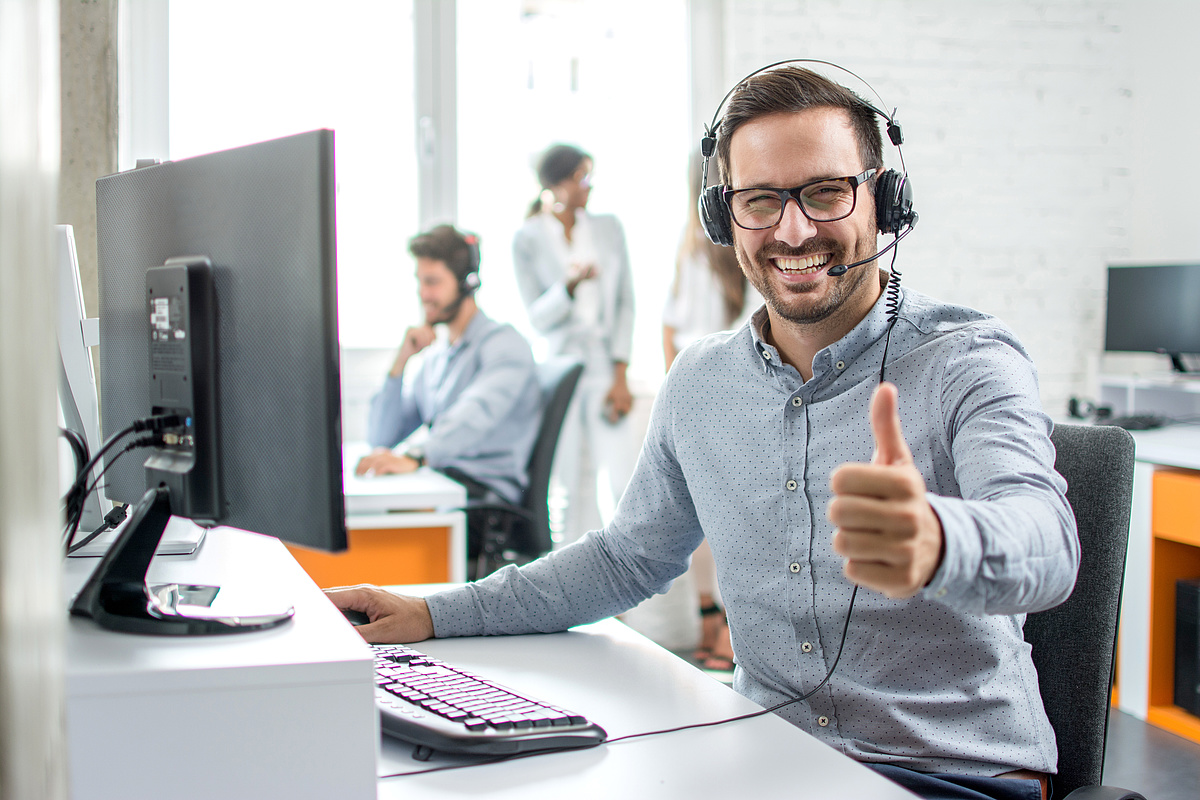 Endpoint Management
|
System Administration
Your IT department: cost center or value creator?
26. May 2021,
William Fendt
When users talk about IT the conversation might go something like this: ...
"My computer takes forever to start up and then it's so slow!" complains one. "Well, I have to cool my jets until my PC finishes another update," says another. The first user agrees with a noticeably annoyed voice. "I told IT but I think they're blowing me off." "Yeah, I don't know," says the second. "But I'm stressing. My boss just asked me when I'll have the report ready. I hope IT knows that we have work we need to get done!" Users don't need to troubleshoot to identify what they see as the source of their frustrations – "the IT department!"
About the value of IT in your company
Everyone in IT has surely heard or overheard similar exchanges before. Users' perception of what IT admins do is often limited to fixing various problems, most of which are relatively minor. In fact, users may think of the IT department only when something is not working right from their POV, but not when hardware, software and networks are performing to spec. And they're almost certainly unaware of the many things that sysadmins are doing around the clock to keep network operations up and secure, plan future projects and manage other activities.
What does IT contribute other than costs?
This is perhaps the first question that IT teams have to ask themselves. Even if everyone is completely clear that it would be impossible for organizations to function without capable sysadmins, most colleagues outside of IT have little understanding of the many responsibilities that the department fulfills. On top of that, many IT pros themselves lack perspective on how their roles have changed and significantly expanded in recent years.

It wasn't long ago that IT's most urgent task was to respond to and resolve support requests in the ticketing system quickly. That's still important because technical issues that affect productivity still occur, and because that's what's most visible and relevant to users. But any IT department that accepts that limited view or dismisses user perceptions ("they wouldn't understand…") is dramatically underselling its value.

The visibility of day-to-day tactical support can mask IT's larger operational and longer-term strategic contributions, namely, the knowledge of the technology innovations that are redefining business computing. Designing and implementing new technology initiatives also require in-depth knowledge of IT project management. The people with the most experience doing that successfully for your company are already on your IT team.

Two current areas come to mind:
An increasing number of IT people are being approached by management colleagues who have heard about "completely innovative AI projects" with incredible potential to overcome major challenges. The term "AI" itself is an umbrella term for a number of related technologies like neural networks, natural language processing and others. Most common applications use a form of machine learning (ML) – essentially sophisticated learning algorithmic models applying pattern recognition to very large datasets. But most managers don't know how the technology works or what's needed to evaluate and implement it, let alone the importance of issues like data drift and concept drift, or complex matters related to data stewardship (i.e., who exactly owns and has access to the company data used to train the AI models). The IT staff are the ones who are following and can best guide and implement decisions about AI and ML.
Digital transformation or digitalisation is another major IT subject. Here too there is much debate about what needs to happen, how and how quickly it should happen, and what results can be expected. Do you only need to install document and object scanners, integrate sensors and control systems into production lines, or hire business process consultants?

The IT staff brings unique expertise in this area. Digital transformation means that diverse distributed systems have to communicate with each other. That means that "someone" – the IT department -- has to produce APIs for the existing IT infrastructure, then maintain and secure internet-connected and cloud-based systems and services within a coherent IT and OT management framework.

Those two examples alone make it very clear that the IT department contributes far more value than just solving user computing problems or installing a new server on the net.

So now's the time for IT admins to question user perceptions and their own self-image, to take stock of in-house IT know-how, and to consider how this special knowledge can generate added value for their organizations. It is clear that this will not happen overnight. But those who fail to grasp and communicate the value of their knowledge and capabilities should not be surprised by perceptions of IT as a cost center primarily needed to solve everyday computer problems.

In future articles, we will deal with communication from the IT department. This is an important factor toward improving in-house understanding of the department as THE source for IT expertise.