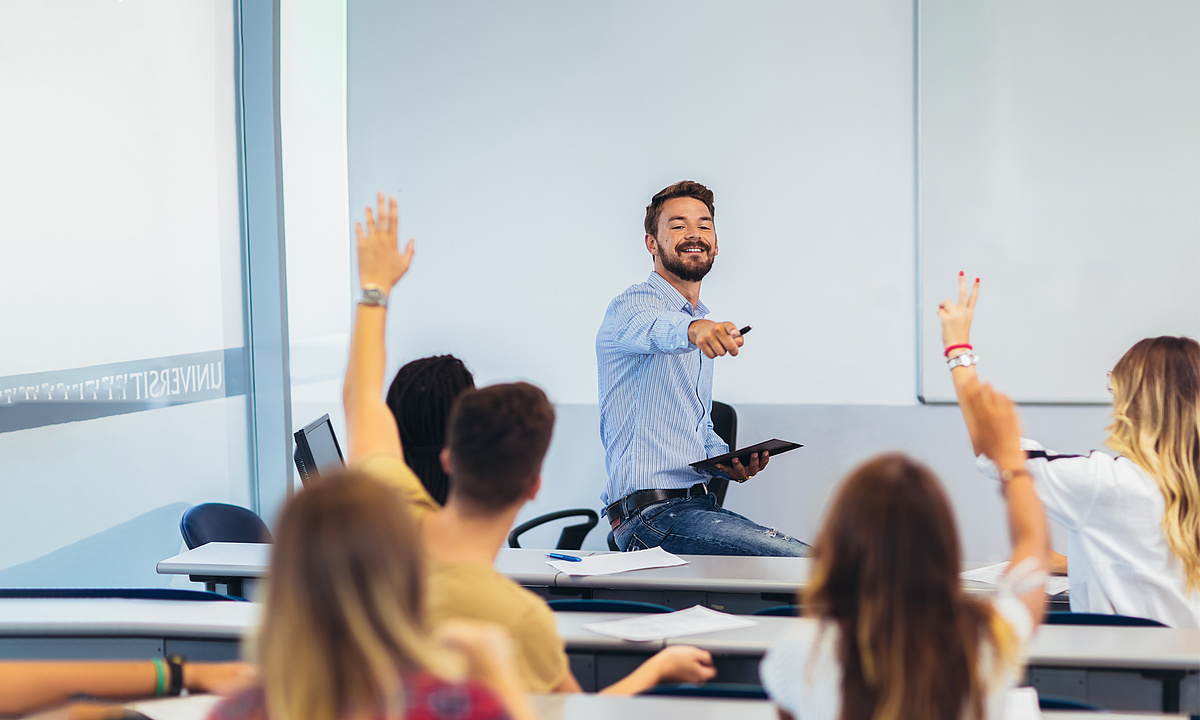 Management Suite
|
baramundi News
The competitive and performance benefits of IT staff training
10. December 2021,
Mathias Meister
You've probably heard the old joke where the chief technology officer demands, "We need to train our employees." To which the CFO replies, "And what do we do if they quit?" To which the CTO counters, "What if they stay?"
That humorously captures a dilemma that many companies face today: the choice between investing in ongoing training for IT staff or risking decreased competitiveness and performance.
On closer inspection, few if any companies would considering eliminating training for IT staff and other employees. The downside consequences would be felt in terms of customer satisfaction, network performance, sales, profitability, employee experiences, recruitment, and so on.

But that doesn't mean offering regular IT training and skills development for its own sake. Ultimately, the goal is to improve employee skills and confidence in identifying, analyzing and solving problems quickly and thoroughly. For example, training can achieve several goals at once:
Lower system downtime due to:

More reliable and secure system configurations
Higher quality and more timely system maintenance
Faster problem identification and resolution

Improved company performance from:

Higher customer satisfaction scores
More favorable company reputation for sales, hiring, partnering, etc.
Improved employee experiences, satisfaction and retention
The last point in particular may not be on every CTO's agenda because some of those metrics can be hard to gauge accurately without an employee survey. But experience shows that teams are more successful and productive when individual team members feel valued, are continuously learning, and are appropriate challenged. Such employees develop a significantly higher level of company loyalty compared to ambivalent or dissatisfied colleagues. It's an increasingly important factor, especially with a shortage of skilled IT talent.
Offering a varied and flexible training program is very important for meeting a range of experience and knowledge levels. Newcomers will very quickly feel overwhelmed in a deeply technical seminar, and experts will become bored if it lacks technical depth.

Progressively challenging training contents are important. So are the training methods and venues. Neither webinars nor on-site/in-person training sessions will be the best option for everyone. Flexibility is a must, especially under challenging conditions like a pandemic lockdown.

In addition, companies must remember that hands-on, practical IT experience often is required for adding qualifications and certifications. Companies and their training providers should think about which topics and areas are well-suited for hands-on training, and what the optimal combination of training topics and in-person or virtual venues might look like.

At baramundi, we offer three training options:
Webinars on general IT topics connected to baramundi-related topics like MDM, patch management, Windows updates, etc.
On- and offline training for deploying and using baramundi products and technologies
Workshops at our offices in Augsburg or at customer locations to give participants additional experience and confidence in using our technologies and products to full advantage.
Those sessions cover an enormously broad spectrum of content. You'll get a good sense of the topics and levels on our training page. You can find sessions on all aspects of the baramundi Management Suite (bMS) that cover subjects from theory to practice, that are available online and offline, and are geared for audiences ranging from beginner to expert. We offer sessions for IT administrators as well as partners including as resellers, integrators, IT consultants and MSPs.