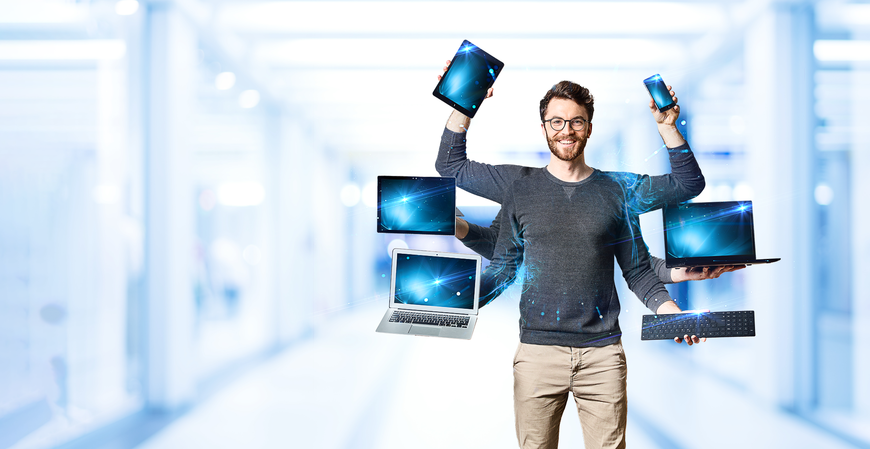 OMNITRACKER
IT SERVICE MANAGEMENT
OMNITRACKER® is a tool designed for use in helpdesks and hotlines, for professional quality assurance in software and hardware development, and in the area of customer care. The management of requests, errors and customer inquiries, user management, and customer and inventory management are all essential features of the tool.
OMNITRACKER® from OMNINET provides IT structure information as configuration items (CIs), and uses them to form the basis for effective service management. The various interfaces of the baramundi Management Suite act as sources of information for OMNITRACKER® that it can access directly.
OMNITRACKER® IT Service Management Center covers ITIL-compliant processes.
OMNITRACKER® is developed by our partner
OMNINET GmbH
Dr.-Otto-Leich-Str. 3
90542 Eckental
OMNINET develops and markets the OMNITRACKER e-tracking system, and is also active in custom software projects in the telecommunications and automotive industries. OMNINET also offers an extensive portfolio of solutions and services for all sectors. Thanks to its flexible licensing models, scalability, and open interfaces, OMNITRACKER is suitable for use in businesses of all size, and can therefore be used in a wide range of different service organizations and areas of application.
SANYO Component Europe uses an integrated solution from baramundi and OMNINET in their client management and helpdesks throughout Europe
baramundi and OMNINET were like two big pieces of a jigsaw puzzle for us. The baramundi Management Suite provided client management with the core areas of software distribution and hardware/software inventory creation. In turn, OMNITRACKER uses the IT structure information provided by baramundi in accordance with ITIL as configuration items (CIs), thus providing the basis for service management that builds on it.
Michael Fey, SANYO Component Europe, Head of IT