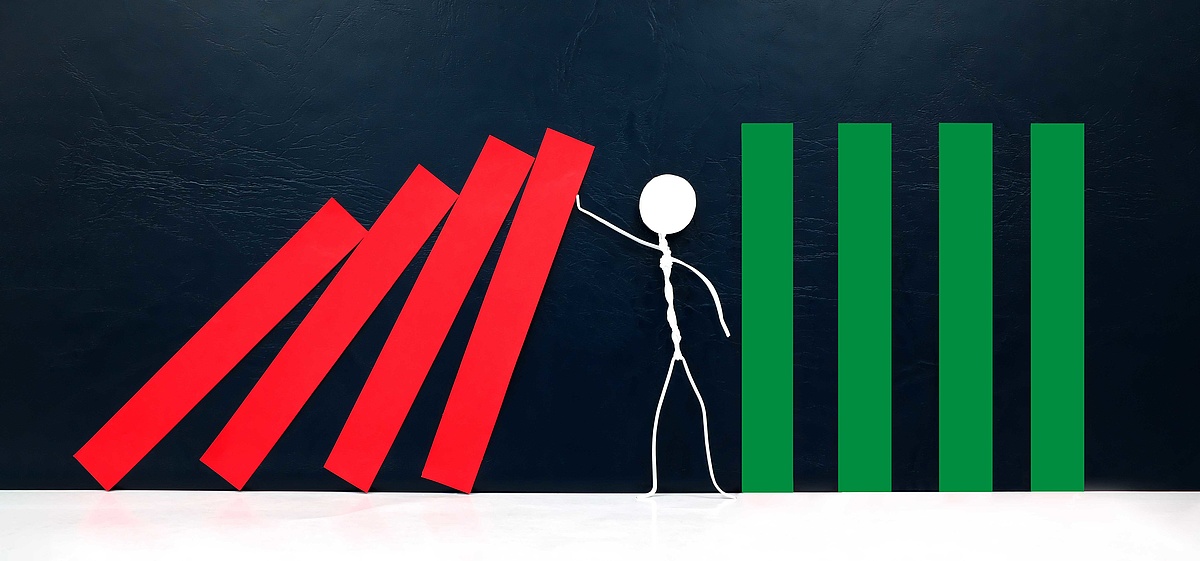 System Administration
Adapting your IT to market and world events
01. March 2023,
William Fendt
From growing digital security threats to IT skills shortages to rising energy costs, Unified Endpoint Management can provide multi-faceted support for companies coping with the follow-on effects of current economic, political and other world events.
With integrated tools for task automation and consistent policy-based practices for everything from patch and vulnerability management to controlling IT energy costs, Unified Endpoint Management (UEM) can give companies an advantage when coping with a host of challenges.

Automation and standardization for routine endpoint tasks can give IT staff more time for higher-value strategic projects and innovation that improve long-term infrastructure capability, reliability and resilience.

Rules-based vulnerability scanning in conjunction with automated deployment of software patches and OS updates can efficiently identify and close IT security gaps.

Intelligent IT energy management helps reduce electric usage and costs while documenting results of corporate environmental initiatives.
For most IT admins, addressing the challenges of global-scale economic, political and other current events is not on their day-to-day list of priority tasks. Even so, those big problems still affect our organizations and IT operations. Look no further than the start of the pandemic in 2020 or current news about war, cyberattacks, IT cutbacks, or energy shortages for proof of that.

The point is that the work IT admins do in maintaining and optimizing business infrastructure has a direct bearing on how and how well our companies respond to changing market and world developments. That's where an integrated Unified Endpoint Management (UEM) solution can play a key role. After all, UEM is all about helping IT staff not just maintain network devices efficiently but also improve overall business resiliency and competitiveness.

Here are a few practical examples:
IT skill shortages and UEM automation and standardization
Assume that a company with around 1,000 PCs plus associated peripherals, mobile and other devices need around 20 IT admins just to maintain and support the network and end users. With the current shortage of skilled IT talent your staff-to-endpoint ratios may even be greater than that. Either way, your ability to take on more responsibilities, train for new certifications, or implement new projects is limited.

But things look quite different when you use UEM. The ability to automate routine provisioning and maintenance tasks means that you can free staff time for new strategic and higher value projects. In fact, companies are using UEM especially as a platform for improving IT and business resiliency and for driving competitiveness and growth.
Improving and documenting cybersecurity practices
UEM not only improves digital security, it enables you to document how your IT processes meet compliance or cybersecurity insurance requirements. The inventory capabilities in modern UEM solutions like the baramundi Management Suite (bMS) automatically record and update the granular details of all network endpoints (including components), operating system and application versions, builds, patch or update status, etc., and all connected peripherals. The bMS also scans for and highlights open vulnerabilities and misconfigurations, and automates patch deployment for devices including:
PCs
Laptops
Smartphones/Tablets
IoT devices
OT systems, etc.
IT teams can also monitor and manage the status of endpoint security solutions such as anti-virus scanning databases, disk and file encryption with a standardized, enterprise-wide approach.
Update and patch deployment planning and completion
The bMS ensures that IT admins apply the latest patches or hotfixes following explicit rules (version/build/time/sequence, etc.) set by the IT team. That makes missing updates for "forgotten systems" a thing of the past because non-compliant systems are quarantined and can be removed from the network if necessary. But if a missing update was the result of a problem during deployment and installation, the affected systems can be addressed as needed and returned to service.

UEM also adds peace of mind by documenting all of the steps taken during patch or update deployment. That makes it much easier to troubleshoot and trace the origin of a problem so you can remedy it efficiently.
The bMS also provides a module for monitoring and managing IT-related energy costs. It creates a detailed list of all network-connected devices including printers, monitors and other peripherals and their energy consumption. That makes it easy to quickly identify energy guzzlers and to define and implement sensible energy conservation rules comprehensively to all devices.

Even if you're not running a server farm, the overall energy impact of IT infrastructure nationally is substantial. The U.S. Energy Information Administration reports that computers and office equipment account for about 13% of commercial electricity consumption nationwide. IT infrastructure also increases demands on air conditioning and ventilation systems, which account for 23% of business energy usage.

The bMS energy management module produces data that's very useful for lowering your organization's energy bills, and for reporting energy conservation and carbon reduction programs to employees, customers, shareholders, utility companies and others.
Seeing the bigger picture
It can be easy to get caught in everyday IT tasks and forget that you're doing much more than deploying, patching and troubleshooting. In fact, you're making it possible for end-users and the company overall to achieve goals and grow.

UEM not only makes day-to-day IT tasks more efficient, consistent and secure; it can have a big impact on your company's competitiveness and resilience when events like pandemics, political turmoil, wars and other events cause technology and market shifts and disruptions.