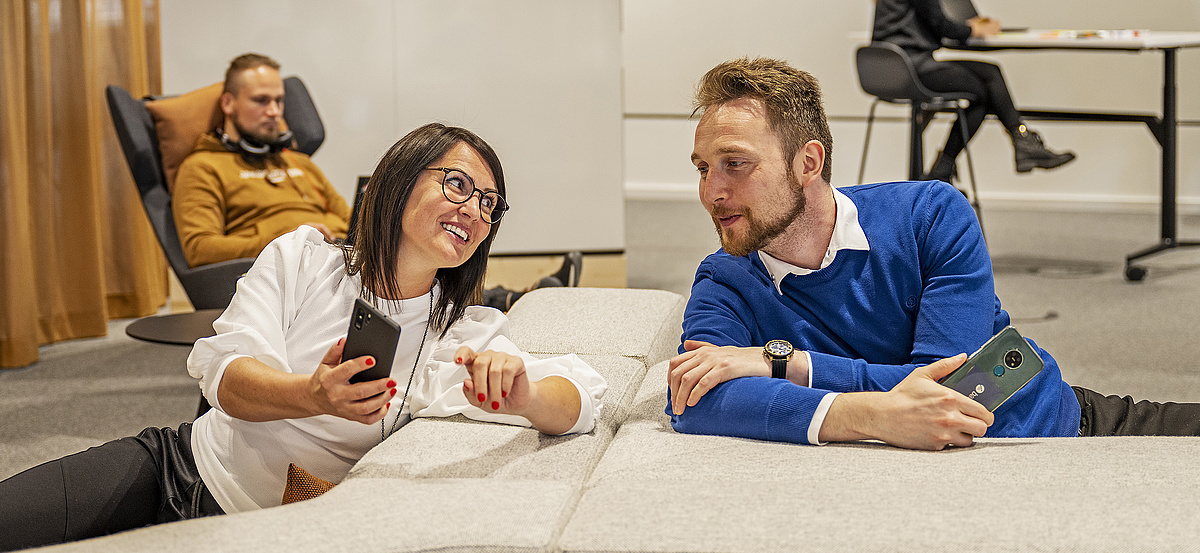 Production & Industry 4.0
More safety means better user experiences and more satisfied employees
06. October 2022,
Alexander Haugk
Security is a key requirement for many employees to feel comfortable and productive at work. At minimum, a secure environment lets them concentrate on what they need to accomplish without having to worry about spotting and avoiding sources of online danger. After all, nobody wants to be the one who unwittingly opens a malicious link or attachment that exposes company data - or worse.
While employees feel assured by seeing the physical components of security like door locks, keycards and cameras, they have to trust the mostly behind-the-scenes work of their IT teams to keep networks, PCs and mobile devices safe.
Established security measures such as firewalls, virus scanners and other protection mechanisms are commonplace. But they're only part of the multi-layered measures needed to create a secure environment. While cybercriminals are particularly fond of exploiting software and OS vulnerabilities to launch attacks, there are many other – and often insidious – ways that they use to snare new victims.
Comprehensive management of user endpoints is necessary to truly address the risks. But what does that mean for the IT department?
First, it means taking a current and detailed inventory of all network endpoint hardware and software, including smartphones, tablets and IP phones, as well as IoT devices used in smart manufacturing environments. In the vast majority of cases, such an inventory can no longer be compiled and updated manually even in small and medium-sized companies. An automated solution such as the baramundi Management Suite (bMS) is required to precisely record the information needed for each device, including:
Current OS version and build

The apps, utilities, plug-ins, device drivers and other installed software

Hardware subsystems and firmware versions

System and user settings
Easy implementation of guidelines and vulnerability management
Other details also play a role, such as whether the rights management on the machine is up to date. Have corporate policies been installed correctly so that employees can only access the servers, drives and files they are authorized to access? This is an important tool for improving security by limiting the avenues hackers can pursue to identify and exploit systems with greater access.

Ongoing vulnerability management is much easier to implement If the IT team has a current and an extensive endpoint inventory. For example, if there is a security vulnerability in a specific version of a common productivity app like Word, Acrobat, etc., administrators can immediately apply targeted fixes. If no patch is available, admins can take steps to reduce their exposure based on the severity of the vulnerability, including uninstalling and replacing the affected software.
Manage centrally and efficiently
Of course, IT teams can't physically or virtually examine each PC or mobile device to assess vulnerabilities or apply fixes, especially given the growth of hybrid work. That's why the automation features and consistent, centralized management enabled by a Unified Endpoint Management System (UEM) like the baramundi Management Suite (bMS) are so important.

This bMS lets IT admins deploy updates and patches, install or uninstall software on both a highly targeted or even company-wide basis quickly and efficiently. The benefits are obvious:
It's faster.
It's more reliable.
The IT infrastructure is more secure.
It's granularly optimized for every computer, tablet, smartphone and other device in the enterprise.
End-users and IT admins alike want to work and be productive in a secure environment. The baramundi Management Suite is a great solution for making that happen.