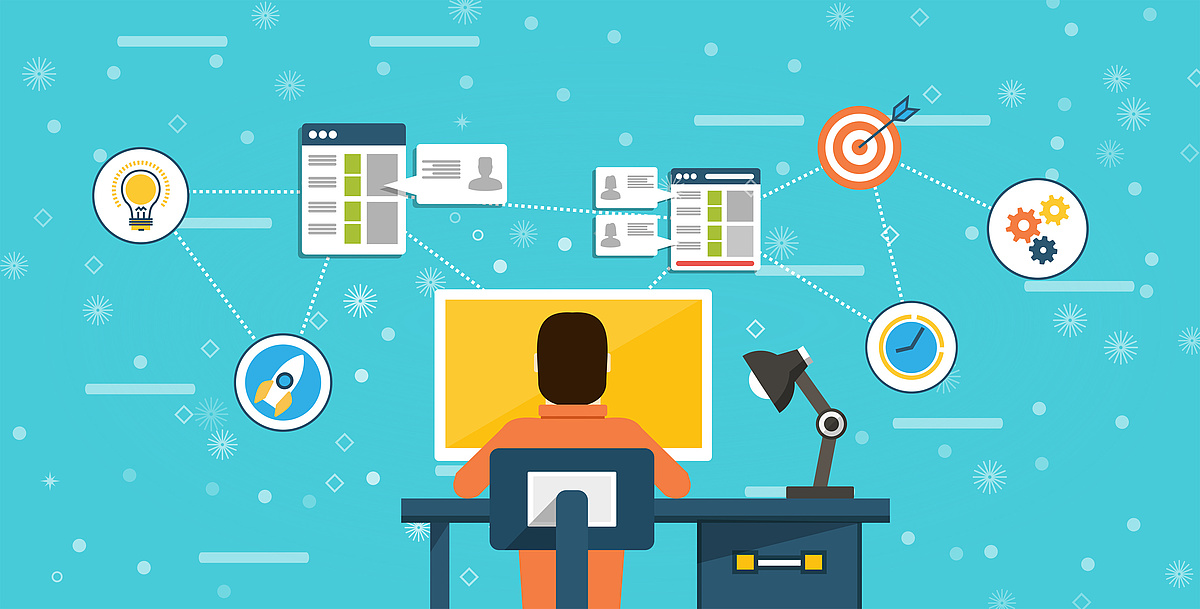 Endpoint Management
|
Management Suite
|
System Administration
Self-Provisioning – IT without Service?
10. February 2021,
Alexander Spatzig
Does self-provisioning make IT support possible without service? – Not quite, but almost. Nevertheless, self-provisioning can help solve many small and large IT emergencies that WFH users commonly encounter.
Self-Provisioning vs. Self-Service
Provisioning generally is the distribution, installation and configuration of endpoint or network devices, apps, services or resources. The most widely known provisioning example is today's cloud-based services, which provide companies with resources such as storage, virtual machines, or applications. As a rule, however, these still have to be set up and maintained by the company's IT team and integrated into their own management system.
Self-provisioning is different and entails providing services and applications to users without the need for active engagement from an IT administrator. Self-provisioning also works with cloud services, of course, but the beauty of it is that it can be used for multiple purposes, for example, to provide a new PC outside the central IT department in a branch. This adds important advantages especially as we've seen over the past year when in-person contact was been minimized during the pandemic.

Small and large IT emergencies for WFH users
A remote user's laptop dies or fails for any number of reasons – age, physical damage, etc. and the IT department is many miles away. What now?
The user needs a replacement as soon as possible. The new machine must meet the company's IT and security requirements, have a current OS, have all networking, backup and privacy settings configured correctly, and have all of the software installed that the user needs to be productive.
IT staff usually have a few options:
A factory-fresh laptop can be sent directly to the user and provisioned remotely. This is certainly doable but is time-consuming, prone to errors and often requires an IT admin to connect with the (typically non-techie) user by phone to complete complex installations or select from multiple configuration options.
Another solution is to have an IT admin provision the new laptop and ship it to the user. This can be dicey due to the risk of unauthorized access, loss, theft or damage during shipping especially if the device contains sensitive corporate data.
Self-provisioning as a practical solution
Another possibility is self-provisioning. New computers or other devices can be delivered to a secure company location near the user, where company staff simply connect it to power and the corporate network to begin automatic installation of the operating system, needed apps and other software used in the company. Users can then pick up the fully configured, ready-to-use machine. That reduces the risk of unauthorized access and shipping mishaps.
PXE and WinPE as a prerequisite
There are some prerequisites for self-provisioning, but they are very simple: the computer must have a network interface to load a minimal operating system (WinPE). WinPE requires so few resources that it can run entirely from memory on a normal PC. IT administrators can then perform different tasks such as:
Format or partition drives
Install Windows from a network or local drive
Customize Windows to company specifications
Create and apply Windows images
Set up automatic recovery tools
Recover data from other storage devices
These tasks can be run via their own shells or GUI using a predefined template over the network. This template assigns the appropriate configuration and group assignments, so that the PC is activated and the deployment completed automatically.
In this way, self-provisioning is a huge help for IT staff equipping remote and WFH users with new computers quickly and easily. For more info and ideas, check out this blog article a bout using self-provisioning in other helpful ways.