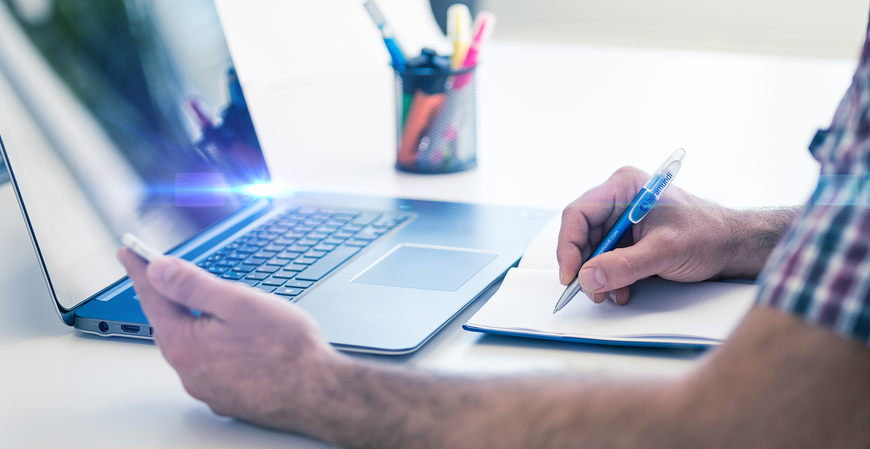 baramundi Management Suite Release 2019 with new functions for Windows 10 configuration and Android Enterprise
Augsburg, 11 June 2019 – In June, baramundi software AG published the new 2019 release of the baramundi Management Suite (bMS). With the new edition, the comprehensive Unified Endpoint Management (UEM) solution offers users not only a customization tool for Windows installation but also significantly expanded management options for Android Enterprise, as well as an extension of the self-service function and a new monitoring feature. As in the previous versions, the existing modules in the new version 2019 were also refined with the input of customers from the baramundi community.
Individual Windows 10 configuration
Windows 10 already offers many configuration options during installation. With the baramundi OS Customization Tool, these settings can now be set via a graphic user interface during the preparation of the installation image. This provides IT administrators with another useful tool for individualizing their Windows environment and adapting their data protection requirements. The OS customization Tool makes it easy for IT administrators to deactivate OS functions or configure them according to their company's compliance rules.
Comprehensive management options with Android Enterprise
Release 2019 provides users with numerous profile modules and settings on Android Enterprise that enable comprehensive customization. Very extensive security measures can now be set up on the device, e.g. access to the camera can be restricted and unwanted screenshots prevented.
Android Enterprise-specific unlocking via biometric features and the display of notifications in the lock screen can now also be adapted via baramundi Mobile Device Management. Additionally, the baramundi Agent on Android Enterprise devices now displays the compliance status and lists any violations in detail.
Automatic notifications, enhanced self-service and other new features
In addition to various security-relevant improvements, the baramundi Management Suite 2019 also includes numerous other innovations: The self-service option of version 2018 R2 has been extended and now allows both a user-centered and a device-centered view.
The new e-mail notification feature makes it easier for IT administrators to always have a comprehensive and up-to-date overview of their IT infrastructure and to monitor the overall status of the bMS. An easy-to-use menu allows administrators to receive automatically very precise notifications, when relevant events occur and reactions are required. All aspects – including a bundling of messages with dispatch at a selected time – can be determined individually.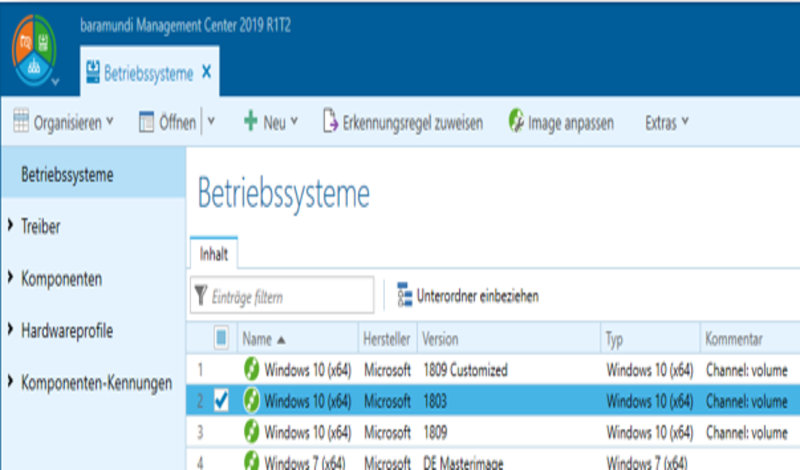 Operating System OS Customizing