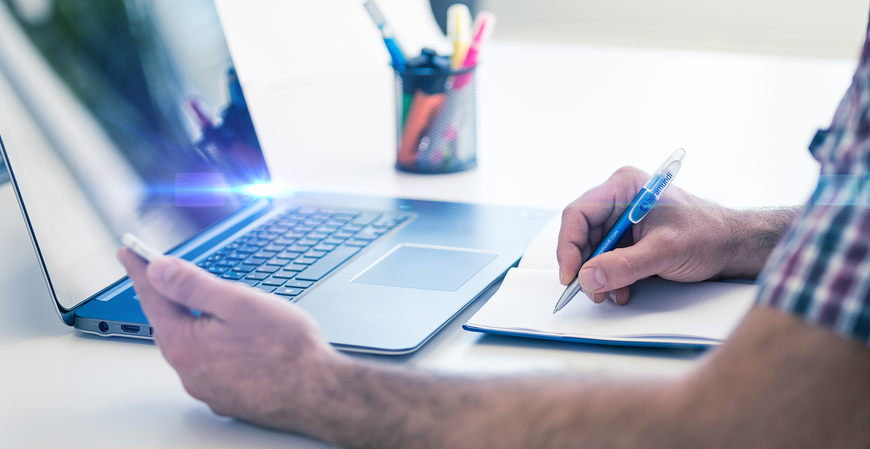 "Champion" award for baramundi in the current Techconsult study "Professional User Rating: Security Solutions 2019 (PUR-S)"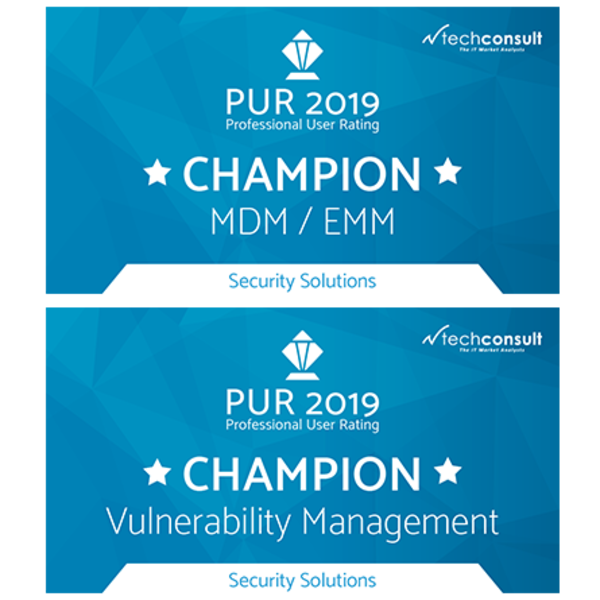 Augsburg, April, 11, 2019 – baramundi software AG has won again the title of "Champion" in the "Professional User Rating: Security Solutions (PUR-S)" study by analysts at Techconsult. In both MDM/EMM and Vulnerability Management, the users surveyed attested the Augsburg software manufacturer top performance in technology and service. This clearly sets baramundi's Unified Endpoint Management solution apart from the majority of market competitors.
In its annual PUR-S study, the research and analyst firm Techconsult examines the security solutions of the most important IT companies in the area of "Technology/Solution Rating" as well as their service and support performance in the "Company Rating" dimension. baramundi convinced Techconsult here with outstanding individual results in the MDM/EMM and Vulnerability Management categories, so that the company was awarded the top rating "Champion" twice.
Uwe Beikirch, CEO of baramundi software AG, commented on this top ranking: "The "Champion" title in EMM and Vulnerability shows that our product and service strategy is well received by our users. The stellar performance reflects the high quality of our product and support as well as the close cooperation with our customers".
Positioning as champion in PUR-S diamonds
The PUR-S diamond is a two-dimensional diagram standing on its tip. The better a supplier is rated in both dimensions (manufacturer and solution), the higher it is in the diamond. The classification as champion means that the supplier can convince his customers both of the quality of his solution and of himself as a company or service provider and has received above-average ratings. For the current PUR-S 2019 study, Techconsult asked more than 2,150 user companies about the solutions and manufacturers they used.
The evaluation in detail
baramundi again received top marks for its performance. At MDM/EMM, baramundi is one of the front runners and achieved 80.9% in the areas of "Service and Support", 83.5% in sales partners and 86.1% in sustainability. In the overall evaluation, baramundi is in the top 5 of all evaluated companies with 76.6%.
Customers are also extremely satisfied with Vulnerability Management: baramundi received outstanding results in the areas of manufacturer satisfaction (80.5) and product loyalty (81.0) with a total score of 77.1 for the solution and 74.2 points in the manufacturer evaluation.