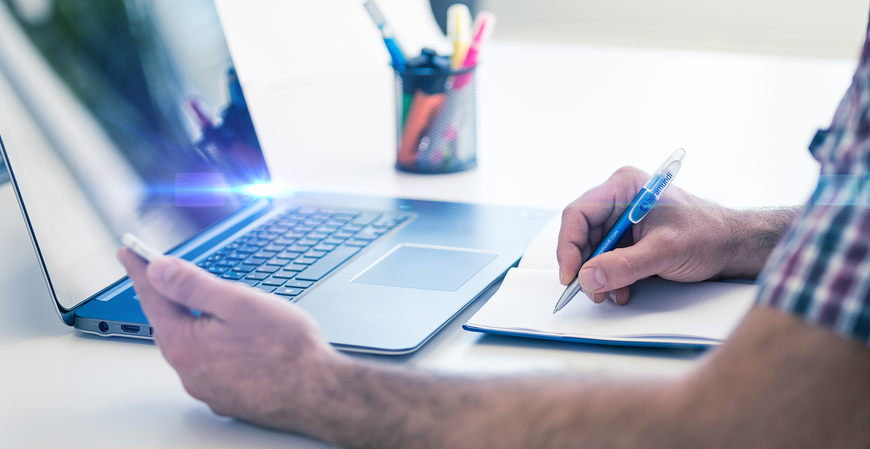 The King's School, Canterbury delivers A* IT estate management to students and staff with baramundi Management Suite and Redpalm

13 February 2020, London, UK – baramundi software AG, the leading provider of endpoint management solutions, has partnered with King's School Canterbury to implement the baramundi Management Suite (bMS) with the help of Redpalm Technology Services. This partnership allows King's School Canterbury to improve its endpoint management and security through increased processing speeds and seamless endpoint updates across its estate.
The King's School's IT team delivers 24/7 support during term-time serving over 2,000 staff and students across four school in the UK, including children and teachers who live on site. With a burgeoning inventory of devices relying on the IT infrastructure, it was becoming increasingly difficult for the School's IT administration team to manage the estate's network. Having witnessed the success of baramundi software across other institutions, The King's School, Canterbury chose to deploy the baramundi Management Suite across their network through Redpalm Technology Services.
"The management system we were previously using sapped the team's energy and left our network vulnerable because of irregular patching. This is extremely dangerous, especially in an educational environment, hence why we decided to look at other IT management systems," noted Director of IT at King's School Canterbury, Robin Falcon. "We looked at three systems and visited schools already using baramundi software. We were impressed with immensely positive feedback and the ease of use reported from existing customers, so we knew that this is exactly what the IT team at King's was looking for."
Redpalm was instrumental in recommending and implementing the right software components of the baramundi Management Suite that were necessary to provide the level of security, automation and ease of use across the four schools' IT infrastructure. The project pivoted around the deployment of several baramundi Management Suite module components, including OS-Install, OS Cloning, Deploy, Inventory, Patch Management and Compliance Management. By creating an environment where IT administrators could manage their entire landscape from a centralised location, the IT support team at King's School has been able to work more efficiently and securely.
"Every IT infrastructure is completely different, yet the main goal is the ensure that every IT Team has the capabilities, tools, and processes in place to have a comprehensive and secure management of their network. We are thrilled that, together with Redpalm, we can provide the high quality of estate management that King's School Canterbury needs. With the baramundi Management Suite, the school can automatically address any issues that arise, manage the critical patching process and ensure their network remains secure. We're are thrilled with our continued partnership with Redpalm and look forward to see more amazing end-user results."
Additional resources