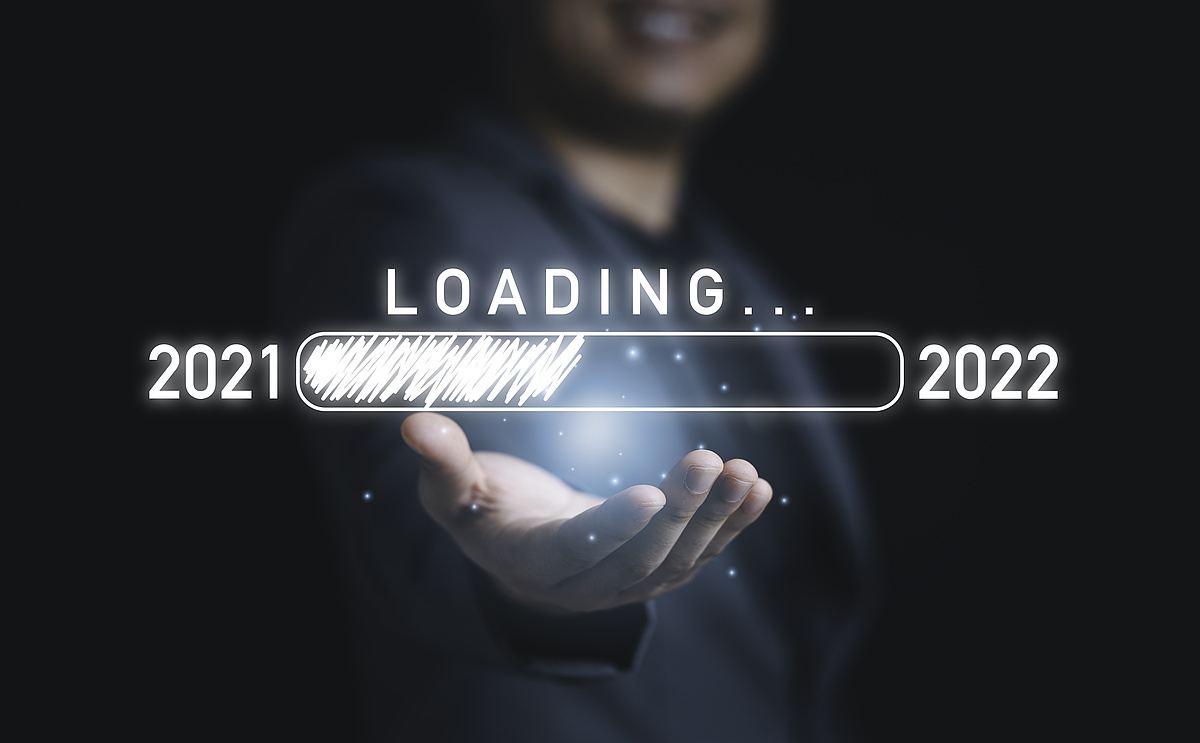 baramundi News
2021: Blink once & it's over
22. December 2021,
baramundi
The year 2021 had a decisive advantage over the Corona year 2020: it felt like it passed in the blink of an eye. A big reason was that we were busy accomplishing a lot and setting the stage for more in the year ahead.
Here's a quick look back at the year that was at baramundi:
January and February were relatively quiet because of the uncertainty surrounding trade shows and events. Another reason was the new normal of the home office. Remote work had permeated society to such an extent that everyone had settled into it, and few wanted to give up their newfound routines.
New developments: focus on end-users
That work also reflects our own focus on baramundi employees. We've gotten very good ratings over the past few years in the "Great Place to Work" survey. We built on those results with even better ratings this year, and continue to rank among the top employers in Germany [insert Great Place to Work logo].
bMS 2021 Release 1 in May gave IT admins more power for managing and protecting remote and hybrid endpoints. It included customizable user profiles that make Microsoft update management more efficient, and new historical and point-in-time comparison reporting in Argus Cockpit. R1 also added integrated management for Microsoft Defender Antivirus as an essential tool for improving endpoint security.

Things are moving forward - construction and climate
Things are moving forward - construction and climate
June included a small but important topping-out ceremony at the construction site of our new state-of-the-art baramundi headquarters building. What had been a purely abstract concept for many baramundians rapidly became an exciting reality that is fueling anticipation of our planned move-in next Spring.

After the summer break, baramundi went all out again:

Climate change is affecting everyone. baramundi is certainly aware of the impact that IT operations have on energy consumption and carbon output. That's why we're helping our customers monitor and manage the energy consumption of PCs, monitors, printers, and other endpoint devices by making the baramundi Energy Management module available at no cost. It enables IT managers to control and report on endpoint power usage and increase awareness of energy consumption. It's a small step in the scheme of things, but small steps multiplied across many companies can help conserve resources, lower costs and reduce carbon output.

A long-awaited event returned in autumn when baramundi welcomed customers to come2gether 2021. We set a new c2g record with nearly 800 attendees. Most attended virtually but it was clear that everyone enjoyed the presentations, conversations and networking opportunities. Their trust in baramundi solutions is the greatest compliment that we could receive.
bMS Release 2 delivered even more tools for improving end-user experiences. With the integration of Windows Autopilot, IT managers can give users a perfect out-of-box experience for new devices – just unbox, plug in, turn on and get to work. R2 also introduced a Do Not Disturb mode. It lets users choose when – and when not -- to receive notifications and alerts about IT maintenance tasks. That means that pop-up messages from the baramundi agent won't interrupt important presentations or disturb user work on deadline projects.
baramundi also got off to a great start with the new "ESC the Day" event series. The funny and informative one-hour sessions help participants forget the demands of the day with a comedic in-the-trenches take on everyday life in IT. We're already looking forward to the next one in 2022.
We're also looking ahead more immediately to a few (hopefully) relaxing days off and a Happy New Year. We hope that you can do the same.
Your baramundi team