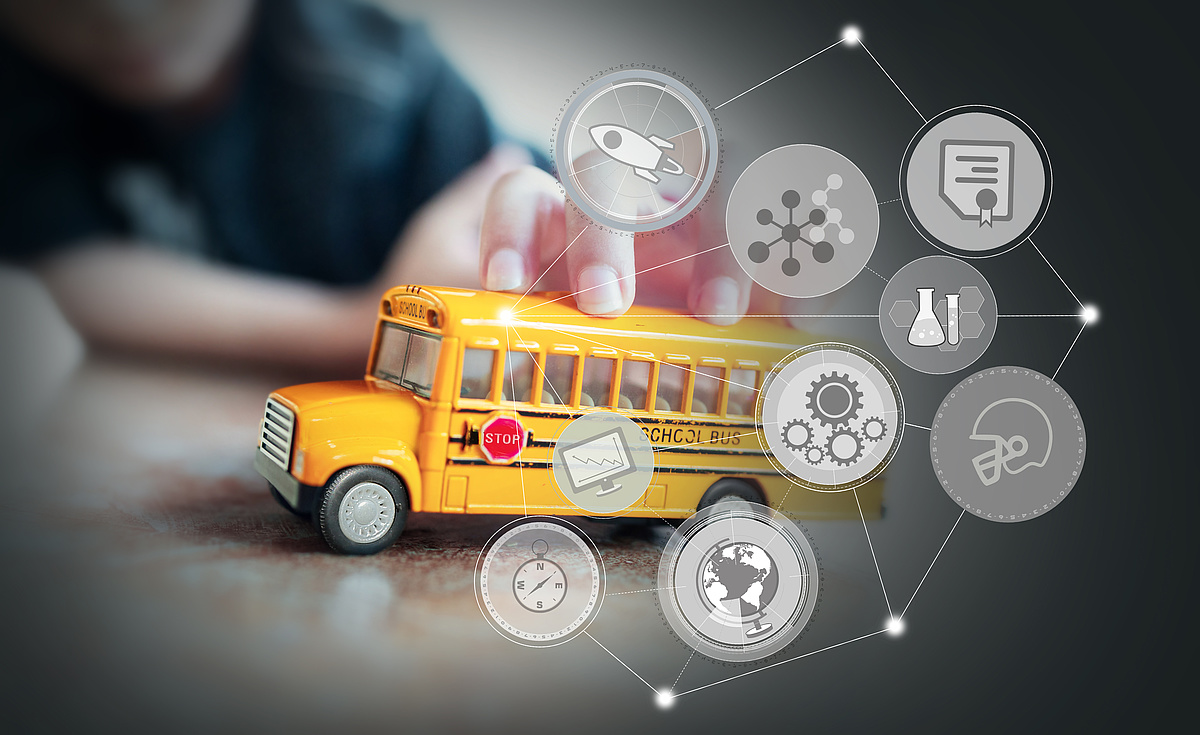 Endpoint Management
The "commute" to cloud computing – The bus doesn't wait
22. October 2020,
Robert Klinger
It is Wednesday, 7:35 a.m., and I am standing at the bus stop under partly cloudy skies waiting for the bus to get to work. There's a crowd of commuters here waiting but everything I hear indicates that everyone will get a seat. Although I know the destination well, I am excited and curious about the trip. It's a major adjustment but it will be cheaper over time, and I can use the time that I used to spend behind the wheel more productively.
I'm using a work week commuting analogy to describe where IT managers worldwide are right now in the process of boarding the "bus" to cloud computing.
In this case, the week began on Monday when many or even most of us still "drove" to work or relied on traditional endpoint management practices. Tuesday started out the same but changed dramatically with the wholesale shift to WFH users. Now it's Wednesday – "hump day", as many sysadmins adapt to managing hybrid office – and cloud-based remote infrastructures and address a host of new challenges, especially in cybersecurity.
Most U.S. companies and more than three-quarters of German companies with 20 or more employees now rely on the cloud to varying degrees, so it's already a significant and growing component of corporate IT infrastructures. (Germany is actually ahead of the US in the merger of corporate and industrial IoT (IIoT) – more on that later). A few large global companies that were early cloud adopters are fully into cloud-based operations. But for most IT departments, planning for Thursday and Friday of the cloud computing week is still in the early stages.
Partly cloudy, but it's not raining
It's "partly cloudy" because the shift to cloud-based computing from traditional corporate networks – aka, "digital transformation" or "digitalisation" depending on where you live – is still a work-in-progress at most companies.
IT security and integration of cloud-based operations with the existing IT infrastructure and interoperability with other cloud-based solutions are the priority concerns. But cloud computing still makes a lot of sense with multiple benefits in scalability, performance and greater mobility. At the end of the day and our "week," the cloud is the future for every company. It's time to get to work.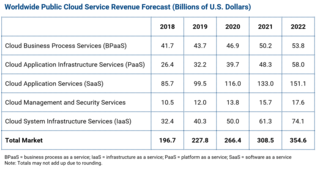 Business benefits – not buzzwords – are driving adoption of cloud computing and digital transformation. Costs for capital equipment, personnel and support services are much lower for cloud-based services that can be obtained from external providers. Costs also are more easily managed with monthly budgeting and billing. New services can be evaluated and deployed easily with minor configuration changes.
Cloud-based solutions can rapidly scale from very small to very large environments as needed. Highly secure and high-uptime hosting for data centers is now standard. The needs of companies with offices in different countries -- often with localized legal and data protection requirements – also can be readily addressed by cloud service providers.
Last but not least, the acceptance of cloud computing is increasing and UEM solutions are also "commuting" to the cloud. Standardized interfaces ensure that both local infrastructure and cloud solutions can be integrated within consistent IT management practices.
It's not just what cloud computing can do for companies in the short- and near-term but also the new business efficiencies, applications and opportunities that it sets up. That's why I mentioned IoT earlier. As a UEM solution provider for 20+ years, we're actively breaking new ground and defining new strategies with the baramundi Management Suite (bMS). Cloud-based endpoint management and IIoT are key parts of our product development that we do in partnership with our customers worldwide. Management of IT and OT environments share the same potential to transform businesses and create entirely new opportunities for business and IT growth.
It's still Wednesday during our work-week analogy but we're already planning how we're going to "commute" to hybrid endpoint management on Thursday and Friday when corporate IT, IoT and production IIoT will all be the on the day-to-day priority lists.
A comparison of corporate cloud-based computing and Industry 4.0 environments reveals interesting parallels and interdependencies. Just as cloud computing is in the process of fundamentally and sustainably changing IT, the "fourth industrial revolution" or IIoT has the same potential to change OT production environments.
Industry 4.0 enables internal production resources to be used more flexibly, efficiently and securely through traditional IT management practices such as vulnerability management. The technology also enables completely new business models by producing intelligent products that can be provided as a service.
The pressure on IT departments to prepare for IoT and IIoT is growing, especially at small and medium-sized companies that don't have the sysadmin headcount and resources of larger corporations.
One recent example includes smart speakers and other IoT devices that users want in company remote or home offices. Each internet connected device presents another opportunity for intrusion into corporate networks. The question becomes whether IT managers can or should take on the job of monitoring for and deploying patches and updates for those devices with the same priority they give to desktops, laptops and mobile devices. After all, the security risksare the same if not greater.
One solution is managed services via the cloud. Managed services can relieve the burden on IT departments at SMBs and free staff for other tasks. Managed services can also reduce in-house IT costs by 30 to 40 percent while improving efficiency by more than 50 percent. The ability to scale services as needed helps companies solve existing problems and take advantage of new technologies without having to buy and install expensive hardware and software. There are even managed service providers with specialized services for specific types of companies, markets and applications including traditional IT and newer Industry 4.0 environments.
As the number of companies using cloud computing grows so does the number of mobile IoT and IIoT devices that pose new challenges for existing UEM solutions. It is becoming increasingly important to manage every type of device of these as well as keep up traditional IT endpoint provisioning, security, and integration of cloud services into existing or new IT infrastructures with added flexibility.

baramundi is meeting these challenges. For example, the new baramundi Argus Cockpit (bAC) cloud module is a hybrid solution that combines modern technologies with established on-premises management functions. We paid special attention to ensure secure communication between IT management servers and local and cloud-based remote endpoints infrastructure without the need for VPN connections. It enables IT staff to view device data and management status from any location using a web browser on a computer or a smartphone.
The baramundi Argus Cockpit also enables IT managers to assign responsibility for monitoring endpoint management status on one or more networks or network segments to specific IT staff members. That flexibility is important for companies and MSPs with baramundi management servers at multiple locations keeping an eye on endpoint management status 24/7.
One of the most practical benefits if bAC is not having to wait until you either get a call at home at night or hear from upset users when you arrive at your data center or NOC about problems or delays with a patch, software deployment or other IT task. The responsible team members can see for themselves in real-time and initiate appropriate action.
Even as the transition to the cloud continues, IT departments need UEM systems that enable hybrid management of a mix of on-premise and remote devices. baramundi is focused on providing those hybrid management capabilities.
There's always an open seat – and new challenges – when you get on the "bus" of cloud computing. While it's still "hump day" as we transition to the cloud, Thursday and Friday will be here before you know it. It's a good idea to look at UEM solutions that can make the commute ahead as smooth as possible.